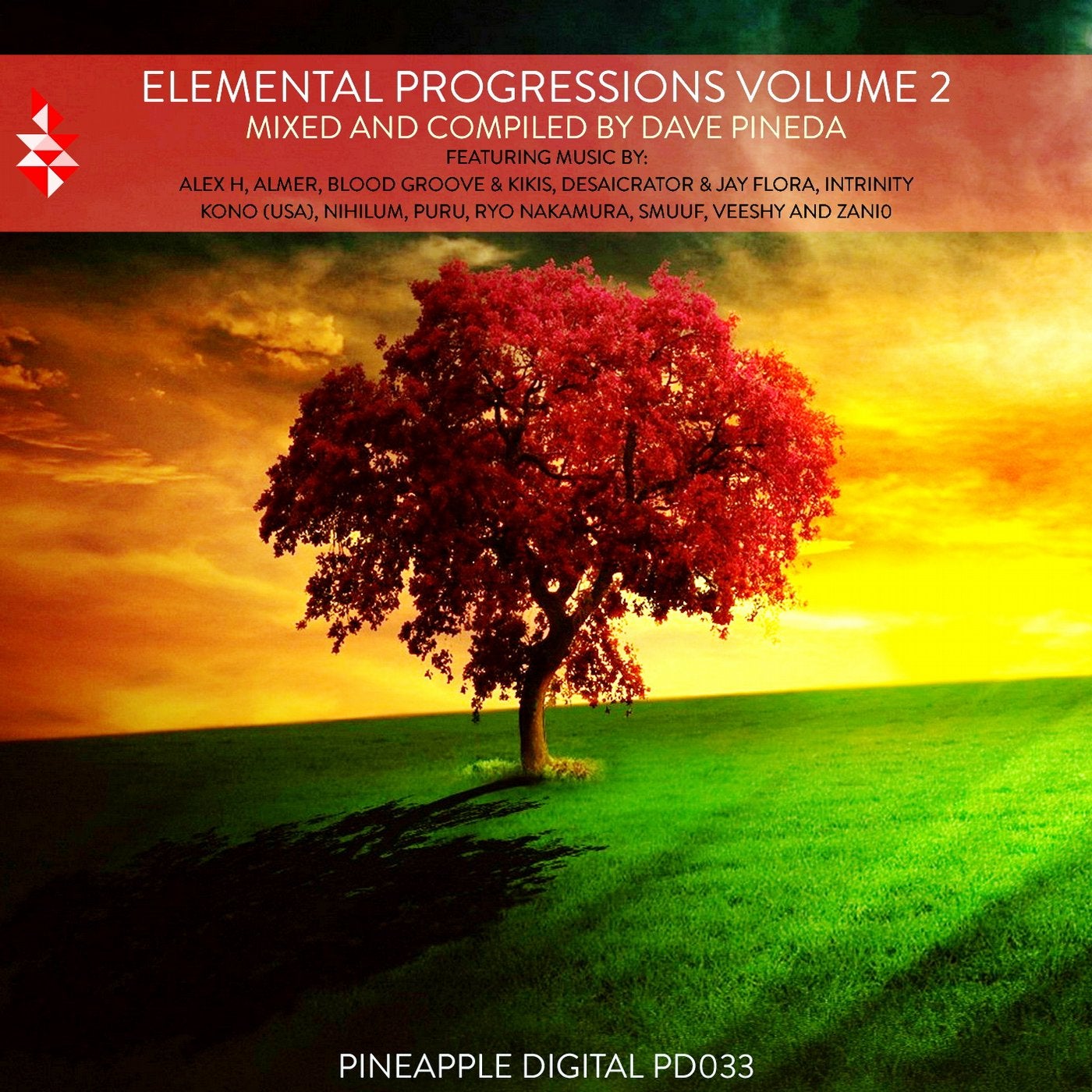 [PD033] Elemental Progressions Volume 2 - Fall 2014

Our first installment of this series last summer was a huge success,
charting at the top 5 of Beatport's Trance charts for 12 weeks.

We proudly present to you the second installment of our next
Elemental Progressions compilation for your listening
pleasures with 12 new exceptional tracks from 12 artists who are part
of the Pineapple Digital family.

To top off the icing on this cake our label boss Dave Pineda,
has taken his talents once again and mixed the tracks in perfected
key for a non stop continuous flow of sheer epicness! His mix is
only available as a bonus with the purchase of the complete
album.


1: Ryo Nakamura - Luminescent, Ryo brings us gently whispered
vocals and an intricately balanced composition and
stays in true amazing form. Ryo shows us his soul and
exposes the naked truth below.

2: Puru - Toki, Puru was selected with one of our earliest
highly successfu releases with Toki, it is so darn good we just
thought hey lets give it another whirl. Enjoy once again the magic
Puru instills with this massive electronic beast!

3: Kono (USA) - Wild Sapphire, Brady brings us this brand new and exclusive
track Wild sapphire. This one is for sure a gem that sparkles bright
and shines bright. A multi faceted melodic stunner with an epic
breakdown to wrench the soul.

4: Zani0 - Bloom, Zani0 is new to the PD crew, he hails in from Tokyo,
Japan to deliver a slice of himself direct to your ears and heart.
With magical intrumentals and a ghostly vocal this ones a great
addition we reckon.

5: Almer - Blue Sky, Far into the cloud bursts and beyond the rainbows
lies inner strenth and beauty. Here you find clear Blue Skies from
Almer, enriched with melodies to take your breath away and keep
you soaring high.

6: Veeshy - Solar Breath, space, time and stars infinite all wrapped
up tight in this unearthly goodness. Synths, pianos, bass its all
here in a Solar Breath.

7: Blood Groove and Kikis - Silver Sand, Hereeee weee gooo! Yes we have these
2 legends back and in full on form here at PD. BDandK are renowned for
their precise and simply spectacular works of art. Silver Sand is a
true relection of this and is unreal in every sense of the word.

8: Alex H - Where Stars Collide, Alex H aka Alex Humberstone debuts
to at PD, massively with his outstanding new track. Hear it twinkle, listen
to it pluck and let it blast you off far far away.

9: Desaicrator and Jay Flora - Stepping Stones, Tip toeing gently into the
waters edge this drifts in delicately then progresses into an
orchestral grandure with amazing grace.

10: Nihilum - Othala, He's back!! Nihilum in tha house! Othala is yet
another beyond epic track created just for our listeners and once
again testament to how unreal this guy pumps up the bass and astounds
us every single time and throws off the listener with a chillstep twist
on the breakdown.

11: Intrinity - Fiji, A little slice of a far off land full of exceptional
beauty and fascinations comes to us with Fiji. A techy, punchy electrical
storm of a track. Hard hitting and full of life.

12: Smuuf - Scifilite, Deep, deep and deeper this goes, right into the
black hole of sound and out the other side with a blast.

We hope you enjoy!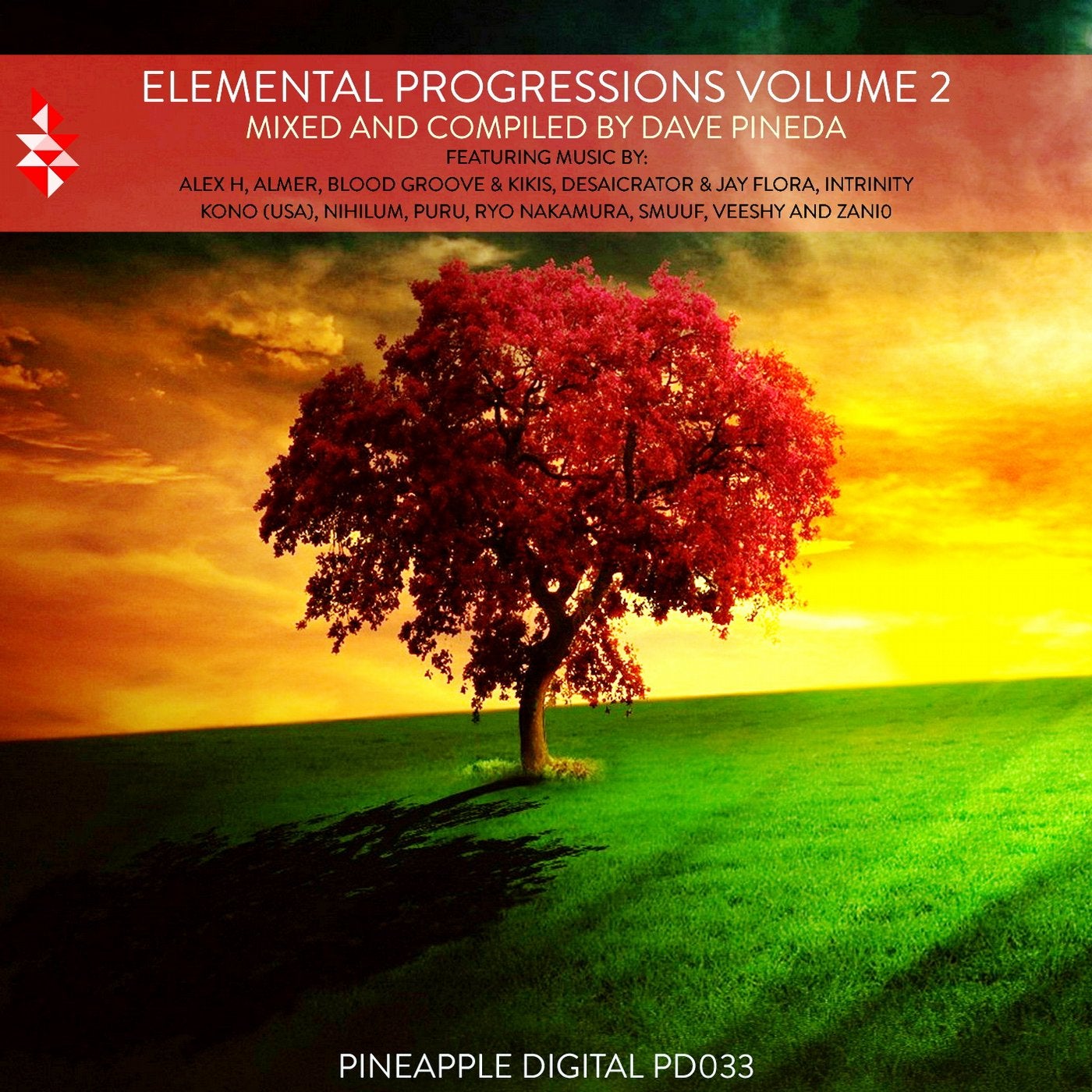 Release
Elemental Progressions Volume 2