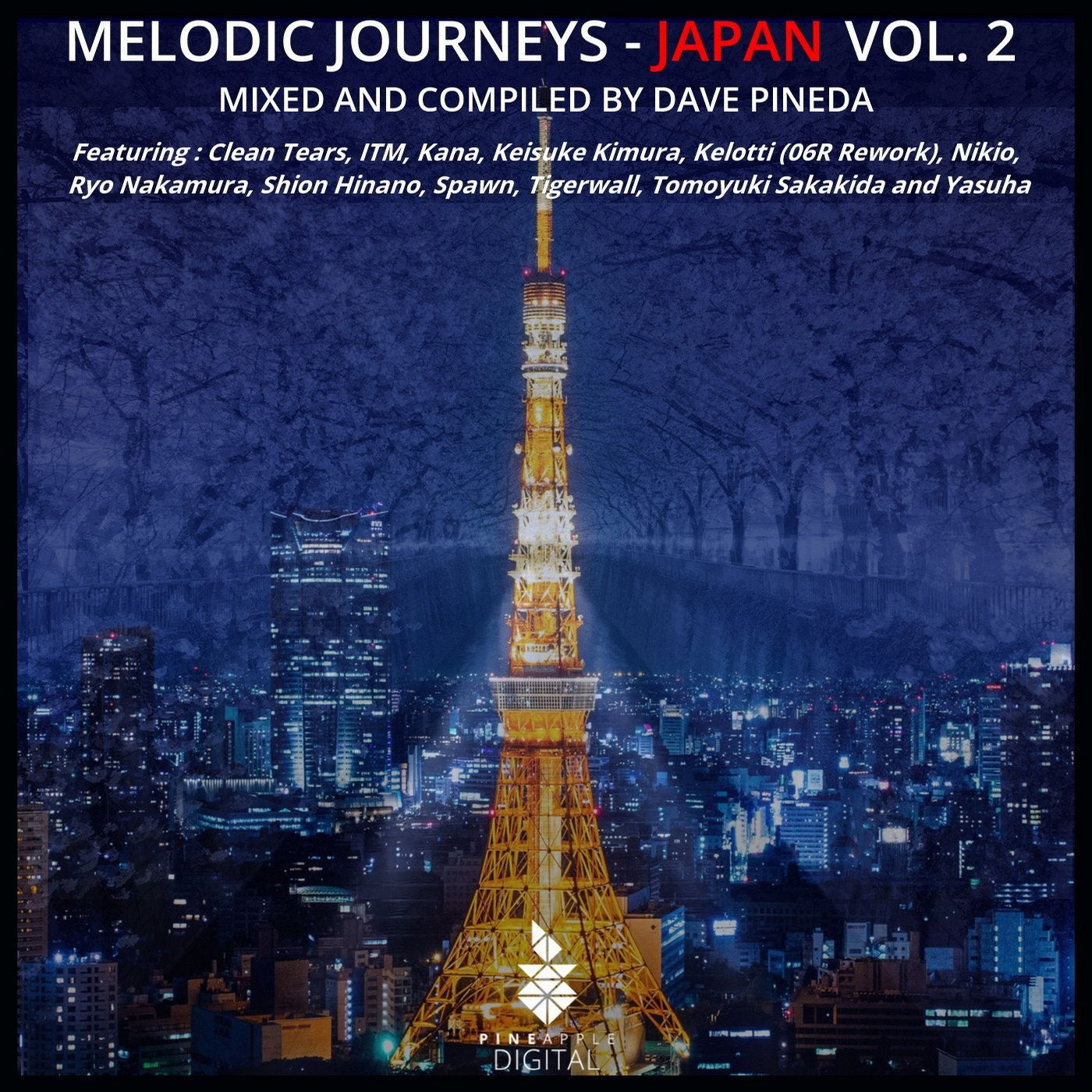 'Melodic Journeys - Japan' was a success and we present to all of you the next
installment, 'Melodic Journeys - Japan Vol. 2', compiled and mixed by our label
boss, Dave Pineda. This project took many months to complete but it was worth
the wait. 12 new tracks to enhance your aural senses in 12 different ways.

Ryo Nakamura - Light Wind

The introduction to Ryo Nakamura's "Light Wind" brings solace and light into the
lives of those who listen. A solid introduction that starts light enough, and brings
enough pounding bass to take you through til the end of your dreams. A very
comfortable ride indeed.

Spawn - Masao

True melodic progressive can be found in Spawn's "Masao". A cleverly designed
composition that induces a coma of aural pleasure. Light pads bounce along the pathway
to your mind, lighting and dimming on each note, guiding the way to your inner self.

ITM - Flying Light

Pleasant warmth spreads like a fine mist as the ever progressive "Flying Light"
warms up, in no rush, to its climax. ITM steers this fine ship, and the ride
couldn't be more smooth sailing, and relaxing.

Clean Tears - Lotus

Very clean and cool, Clean Tears brings us a very mystical tune by the name
"Lotus". Fantastic lands await to be journeyed in this grand track. Light and
airy flutes play an Asian inspired melody as ambient bass lines reverberate
in your ears to create an empire of sounds.

Nikio - Chirihama Beach

Traversing the sands on "Chirihama Beach" is said to be one of the most uplifting
experiences on can have on earth. Padded synths travel onward over an almost
skipping kick drum and percussion pattern.

Keisuke Kimura - Drop

"Drop" is on the busier side with glorious acoustics, that add intense escapism as
it picks up the pace for an overall heightened aural experience. Keisuke Kimura
pulled no stops with this one, as is plain to hear.

KaNa - Snowfall in November

An incredible introduction builds up to the summit of Mt. Everest from the get go
in "Snowfall in November". We can always expect the same consistent quality
delivered from KaNa. Through the sky and through the clouds, warm rays of sunlight
meet us as we break through the stratosphere on this epic euphoric adventure.

Yasuha. - Soar

"Soar" is aptly named for going beyond it's highly sensitive sound, and piercing the
heart with feelings of happiness and contentedness. Yasuha really knows how to elicite
emotion in this simply awesome progressive tune.

Shion Hinano - Rin

Tickling square sign arpeggios rain down as the comforting bass line rises up into
existence from below. In Shion Hinano's "Rin" we're treated with an alluring blends
of melodic sounds that descend from the heavens on high, and calm the senses as they
reach the ears.

Tomoyuki Sakakida - Yamabiko

Tomoyuki Sakakida is back again with the killer "Yamabiko". A truly wonderous track that
holds within a blend of styles both ancient and of futuristic sound, that is bound to
take you higher.

Tigerwall - I Was

Awesome cool squares pepper the soundscape over the hard synth main leads in "I Was"
by Tigerwall. As we reach the climax, a torrent of sound emanates from the speakers that
winds up and delivers only the most euphoric of sounds.

Kelotti - Haruka (06R Rework)

Delighted we are to have the 06R Rework of Kelotti's "Haruka" added to this grand list
of tunes. Beautiful piano riffs jam rapidly and fluidly around the arpeggios strategic
placement, while electric synths subtlely grind and blast on such frequencies to suggest
the vinyl may be stripped from the walls.

We hope you will enjoy this installment.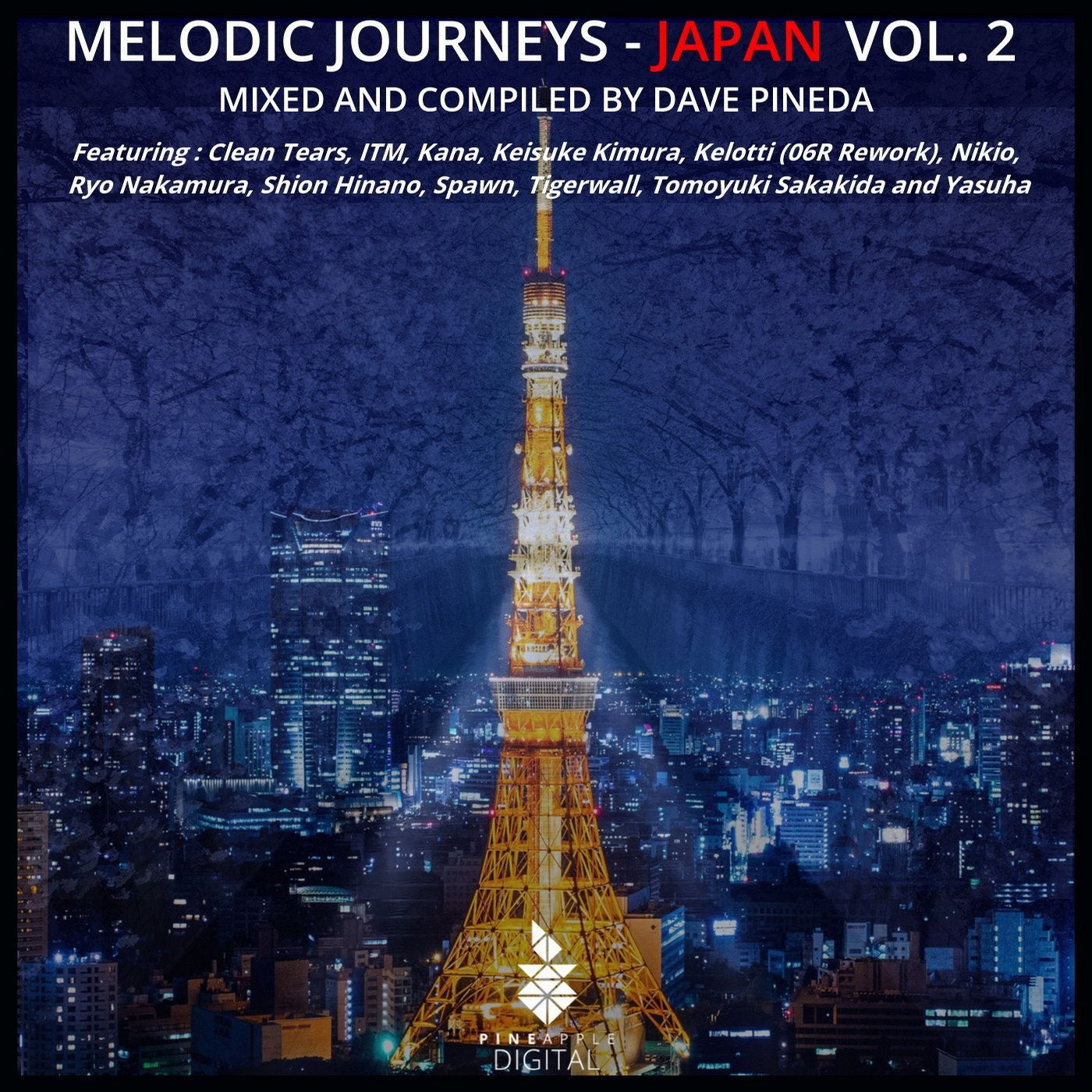 Release
Melodic Journeys - Japan, Vol. 2