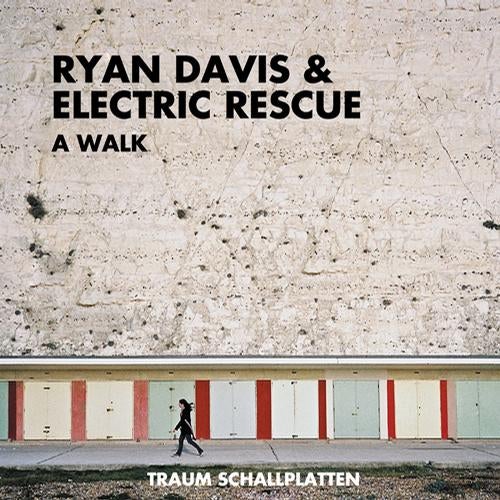 Release Date

2013-02-04

Label

Traum

Catalog

TRAUMV160
Ryan Davis teams ups for his newest release on Traum with French artist Electric Rescue creating a powerhouse of cosmic techno. It should come as no surprise then, that their debut 12" together is a many sided prism reflecting different iterations of techno from various angles.The 3 originals of "A Walk" determine the release as a "tour de force" spiced up with skilfully played chord melodies, always driving and adventurous and sophisticated full with courageous key changes. This release is not for the weak. Weighty bubbling, nutritious analogue synth sounds provide the tracks with an enormous strength.
But the release also includes remixes of a more melodic nature by Ronan Portela, Dutch Roel Hoogendorn, new signed artists Peet and Canadian Philip James De Vries as well as by Traum core members Mononoid who all give the original an extraordinary twist.
The first track of the release "Stroll" consumes sequences and arrangements in split seconds to transform them into a rush of melodies and explosive synth thunder. This track is more of an "energy flash" than anything else... and it is over before you have realized what it has done to you. The track has all the quality of an melodic techno stormer.

"Zumo" starts where Stroll has ended in a way a logical progression on a high energy level. Lean and Muscular with sinewy arpeggiator bass flexing its way straight through the track and combines it with lush "melodies" into something deeper, smoother and more reflective before it jumps back into the hi energy modus.
"Roam" creates right from the beginning an atmosphere of urgency and anxiety. Very controlled and clad in understatement of hypnotic rhythms and swelling melodic synth sounds the track emerges into a genius slice of dark, brooding techno.

The 4th track on the vinyl comes by Roel Hoogendoorn, who remixed Minilogue for Traum some years ago and who makes a welcome return to the label with a mesmerizing remix of "Stroll", involving complex melodic patterns played in a seemingly live fashion as encountered with an artist like Nathan Fake. Roel Hoogendoorn proves to be a sonically talented producer who's remix contains a hypnotic quality entirely suited to the peak time dance floor .

What can we expect other than a great remix from Ronan Portela who has already delivered a brilliant remix for us on a Max Cooper release.Ronan skilfully highlights sounds to the max in the mix, providing the single sounds with a lot of dynamic space, creating spine tingling peaks and breaks... making it a real DJ weapon. Big Ups.

Traums new discovery Peet has remixed the track "Stroll" for a more journey like 9 minute epic and in this respect relates very good to the title of the track itself. His version of "Stroll" creates a wonderful slow motion feeling alongside the existing energetic side he consistently keeps up. His remix features a complex interaction of difference sequences and tones often taken from the original creating a mesmerizing and magic atmosphere.

Mononoid have taken the original of "Stroll" as a blueprint for a baffling "astral" remix. They have created a nostalgic anthem that manages to subvert traditional structures writing themes with a breathtaking balanced Balearic feel. A cool DJ weapon they can be very proud of.

Canadian artist Philip James De Vries who has just released his debut album on Wide Angle records has written a wonderful electronica remix of the original "Stroll" in which he has dipped into a much gentler and subdued sound.
Something deeper, smoother, maybe also more reflective is happening here when Philip James De Vries drops haunting melodies that sink deep into the subconscious.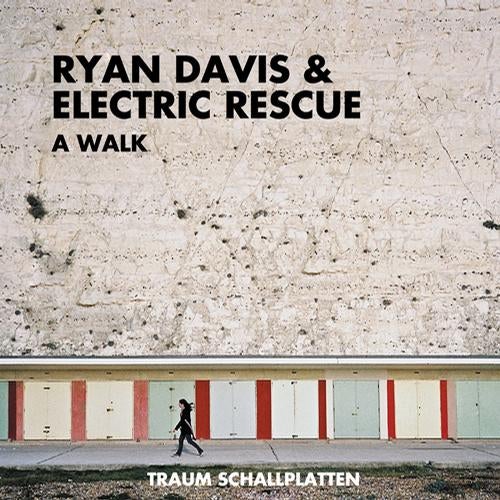 Release
A Walk
Release Date

2013-02-04

Label

Traum

Catalog

TRAUMV160