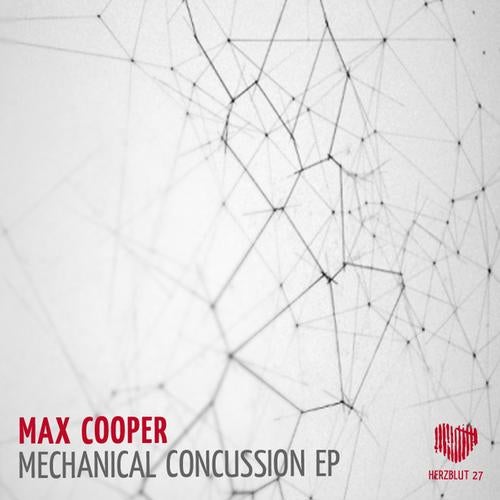 Listening to the music of Max Cooper, it's easy to comprehend that he was once a scientist. His breakthrough tracks, the "Serie" trilogy, were three EPs inspired by different scientific and mathematical concepts and yet his music has never sounded coldly logical - meticulously designed, perhaps, but each track was clearly born in a wildly creative and imaginative mind.

Herzblut boss Stephan Bodzin has been a longtime fan and welcomed Max to the label in 2011 with a debut ep, "Miocene." That release, together with its excellent Super Flu remix, was a instant hit for Herzblut and today we welcome Max back with his latest work, the Mechanical Concussion EP.

The two track ep sees vastly contrasting sounds and is lead by, "Fisted." This co-production with Jeet, who has worked with Max before under their Xircus" alias, is a cacophony of rapid-fire metallic sounds and FX. Firing off like a gatling gun the snare drum is backed by single kick bass drum as we navigate this electronic battlefield.

On the flip we have the aftermath of the battle and the beautiful soundtrack that is, "Ruptured." Delicate bells and chimes open up, creating a dreamlike melody, before a rough synth builds the tension and an atmospheric guitar line floats throughout. Stunning work from Mr Cooper once again.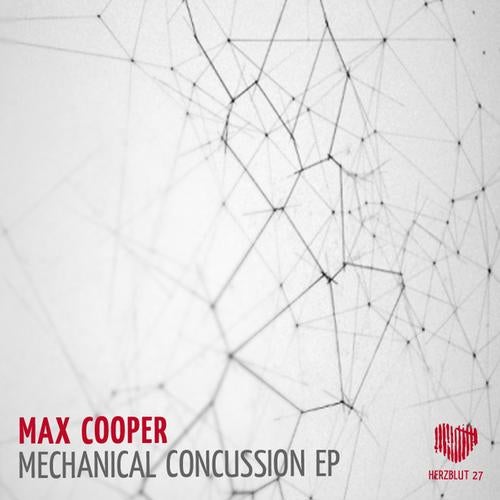 Release
Mechanical Concussion Ep