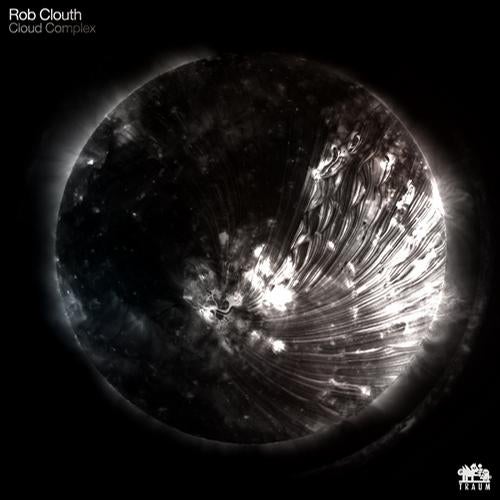 Release Date

2012-12-03

Label

Traum

Catalog

TRAUMV157
The newest signing on Traum is English artist Rob Clouth.
Rob has created a stir with artistic thinking people through his activity on the internet and has released a few releases under his alias.Expect the music to be something mind-blowing on Traum since it is the first time Rob has involved himself in creating more techno flavoured tracks!Rob, one can say, is an artists who grows with the challenges and enjoys the broadening of ideas which has benefited all his projects so far.
Combining the macro details with some of the micro details he is better known for has made this release what it is: an explosive highly imaginable and emotional affair.

Born in Abergavenny, a smallish town in South Wales now living in Bristol, artist Rob Clouth is the mastermind behind Vaetxh, Dr:kid and if you have come across his masterfully crafted short pieces of electronica, you will be surprised what his new trax will be like.We can only here say as much as that they connect musically perfectly well with what the label has released from Max Cooper and Dominik Eulberg (who are both fans of him) but Robs music is still much more on the abstract electronic side of things which is great!Robert is interested in various forms of creative programming and brings together sound design and production in an unheard formula.
For example he works with sound painting sculpting sounds from the ground up by painting their spectrums using a digitizer as well as using a tool for sequencing fractal-structured tracks with infinite zoom.His Zoom H2 recorder and Mic collections mark an essential part of his recording toolbox. His mic has become his camera which he keeps in his bag, just in case theres some sound that he wants. He uses alternative mics some deep-ear binaural mics, some waterproofed contact mics (double up as hydrophones) and a coil mic that picks up the electromagnetic fields of electronics, a sound field mic that captures ambisonic recordings, for post-rec panning with head-tracking experiments. On the software side he uses Max and now for some time Synthmaker.Rob belongs to the new school of British musicians who build their own devices to make music and are often influenced by artists such as Aphex Twin, Squarepusher, Clark etc etc.Robs new tracks for Traum show a great deal of appreciation for detail... useing extreme shapes of sounds which are highly emotional.Even if some textures seem to be really complex and thought out... his music is rather an electronic language then anything else and encompassing moments of naivety and direct emotion which makes his music so organic.We start with the opening track "The Bridge And The Lights" which is maybe not a typical track of his since it is more on the techno side then the other tracks on this release. This could be the track most techno djs go with since it pays tribute to "the parameters" still keeping the "electronic rush" going by weaving sounds together in aright way.
After an intro the track builds up step by step and accumulates in a heavenly sequence of "unheard" tones (almost inspired by the best French soundtracks ever written for an Alain Delon movie), somehow melodramatic and then again technical or mathematic, it all connects in magic way... which makes this track a real masterpiece and puts him next to top Warp artists!

Track 2 is an interpretation by Max Cooper of Robs track "Cloud Complex" which follows hereafter. Max has strengthened the dj side of this wonderful track by adding glitchy percussion and taking in the melody Rob uses in the original version.

Robs original version (track 3) of "Cloud Complex" is a great soundtrack, travelling from dark, gloomy, heavy, metallic roaring passages to a landscape of exotica. Here the tempo shifts, beats are slices up... creating a firework of a track and just as emotional as the best sequences in "The Bridge And The Lights".

Track 4 features Microtraumas remix of "Bubble Chamber" which they have converted into a dance floor hymn, quite straight to the point but adding their special feel to it.

The original version of "Bubble Chamber" (track 5) has that Rob Clouth typical intro in which he introduces the main theme before changing into a "polyphone modus" more broad and cinematique.With this track the sound and the beat do not rival but are one. Rob is the best when his beats and the mood change from one second to the next, a bit like Ricardo Tobar.Rob seeks for a 3rd dimension. Towards the end he layers and blurs sounds almost in an indie tradition (My Bloddy Valentine) all escalating all dissolving.

This is a great track!Track 6 is Mononoids remix of "Falling Stones" which develops into a Krautrock sensation, wonderfully hypnotic and strange. This puts Mononoid very high on the list of Traum artists.

Robs original of "Falling Stones" sounds like a soundtrack of medieval times with an exceptional musical sequential that plunges into a warm sounding melody. This is another stunning performance by him.

The last track of the release "Sifting Through Static" starts with a bit of sound research (we guess Rob has his microphones picking up sounds) and then commences with an advanced beat before introducing interstellar sonic sounds of a wonder full elegance.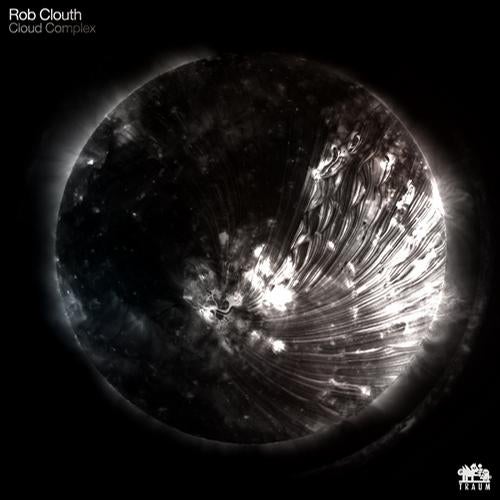 Release
Cloud Complex
Release Date

2012-12-03

Label

Traum

Catalog

TRAUMV157