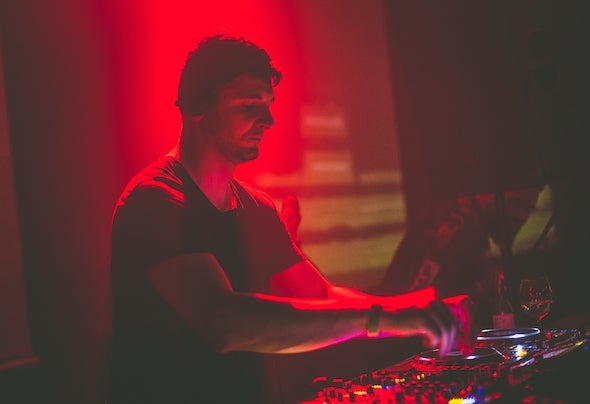 Tom Palash is a dj and a producer from Posen - one of the biggest city in Poland.
He started his adventure with music in 1997 as MC and a producer on a Polish
hip-hop scene. Since then he was active in many musical genres. His music
was released on a vinyl mixtape one of top hip-hop label in Poland - Junoumi rec.
His achievements include many released in a digital form as well. In bigest Polish
Electronic Music Awards - "Munoludy" organized from bigest club-related webside
competition in 2015 he was placed on the 15 th position in a DJ/Producer category,2 nd position in a Podcast of the year category. Events where he played were placed on the 1st and 2nd position in Event category. One year later in the same competition he was on the 3rd place in Dj/Producer category. Among many places in Poland, it is worth to mention his performance during Audioriver festival where can be hear such a top names like Jeff Mills or Dixon, where he accompanied his friend by playing electronic drums. Not long after with Jacob Seville he created a label called Sevash Records. In 2017 he ruled the audience of Audioriver festival–this time as a DJ. Then in September he was closing one of the most important events of the season in a club called Alphabet (Tel-Aviv, Israel). He was a guest in radio stations such as Frisky Radio or Proton Radio and clubs: Smolna, Tama, Projekt LAB, Nowa Jerozolima, Luzztro, Prozak2.0, Snks700, SQ
Club, 8bitów, Stara Rzeźnia, Chalet and Ritter Butzke in Berlin, Alphabet in Tel-
Aviv. He was a resident Dj of Nowa Jerozlima (currently closed) one of best clubs in Poland and co-creator of events called "Jerousalem on tour".
Now he is resident of biggest club in Poland – TAMA and one of the rosters of Smolna club in Warsaw, where he plays frequently. He prefers many types of techno music. He likes strong, dynamic, dark, emotional sets. His productions shows his different faces, from emotional deep to dark acid techno.