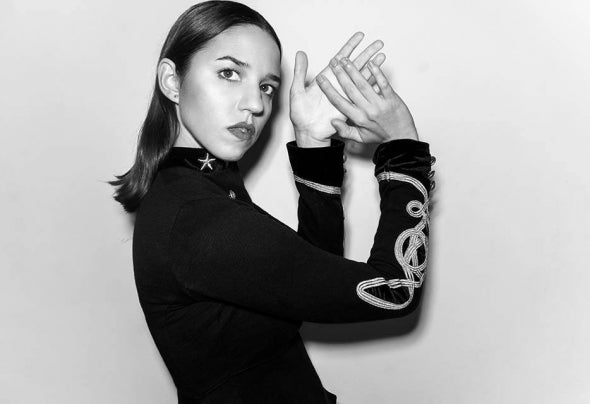 Hot Haus Recs / Mobilee / Madhouse / Vicario / House Cookin /
Lis Sarroca is rapidly earning that elusive thing – a sound of her own. Thanks to her obsessive approach to tracking down quality music, she brings an intelligent, focused and creative ethos to her music - one that is attracting increasingly large attention.
'I love the inspiration I get from travelling, seeing, smelling and hearing new things. It feeds into everything I do as a DJ and a producer.
Indeed, spend any time browsing the racks of Rush Hour in Amsterdam, Subwax in Barcelona, Mole Music in Tokyo or Kristina Records in London and you might well bump into her. She listens on average to 3k tracks a month before selecting a fraction of that to play in her sets. 'There's no other way' she smiles. 'You get out what you put in'. In 2013 she built her own studio and began learning music theory, piano playing and sound engineering with the same rigor and attention to detail as her DJ sets.
Following a relocation to Barcelona in 2016 her production prole and catalogue has built impressively over the last few years and her sound has honed itself accordingly. High quality early releases on the likes of House Cookin Records, Oblack and Eclipser Chaser laid a marker for more recent, clearly through her deep, sophisticated and skillful productions.
Her productions have attracted support from the likes of Lee Burridge, The Black Madonna, Steve Bug and Axel Boman. Ralf Kollmann (Mobilee) and DJ Haus (Hot Haus) have both personally championed her music, with the latter inviting Lis to record a special DJ set for his radio show 'Unknown to the Unknown' on UK station Rinse FM. Forthcoming releases are scheduled in 2020 for Shall Not Fade (Demuja, Kettama, Adryiano, Harrison BDP) and MadHouse (Kerri Chandler, Detroit Swindle).
Based in Barcelona for several years she's become an integral part of the local culture and scene.