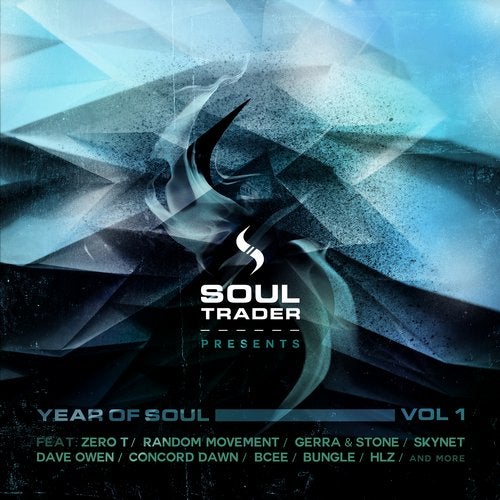 Year of Soul Vol 1 - Sampler 1

What a year it has been for Soul Trader Records. A Year Of Soul. And so is titled the label's new LP, a 22-track journey into the mind of the imprint. Featuring music from BCee, Skynet, Random Movement, Bungle, Saxxon and a whole host of other names, STRLP003 is the crowning moment of a period of the label's history which has yielded track after track of high quality drum & bass music.

A huge variety of tracks and mixes are on offer, from the quiet and contemplative right through to raging dancefloor destroyers. Music from around the world, across the galaxy and from right inside the hearts of the collected talent on A Year Of Soul.

The first section of the album contains tracks including the Zero T remix of Malaky & Satl's Her, the amzing flight of To The Ground by Simplification, Translate and Masterwizard and Saxon's High Tide, which is remixed by Gerra & Stone. The LP continues with beats supplied by The Vanguard Project, Pola & Bryson (the staggering Flat Jam), and Thought I Knew by Bcee, which gets an ice cold remix treatment from Bladerunner.

Appearances from Dave Owen, GLXY and Audiosketch follow, with remixes from Total Science, Villem & McLeod and Command Strange added into the pot. Bungle comes with the booming Enclosure, which shows off the power and depth of the music on A Year Of Soul. Then, Dave Owen returns with the Satl & Skeletone remix of Our Little Secret featuring Dorsh. This one grooves and glides into the future in classic Dave Owen style, perfectly fitting the vibe of the album. Things are then changed up with the grimey, minimal Antimatter by Drifter, reimagined and reversioned by Concord Dawn.

The LP is rounded out with contributions from Surplus & Scifa (with a Digital remix), Audiosketch and HLZ, whose Broken Lights is an electronic dreamscape which blends late-night, downtempo vibes with strong basslines and headnodding beats. The last track is Cure For This, by K-i. The Voltage remix is a rough and raucous ride through slapshot drums and driving underground sounds. A perfect ending to an album of huge quality.

A major milestone for Soul Trader.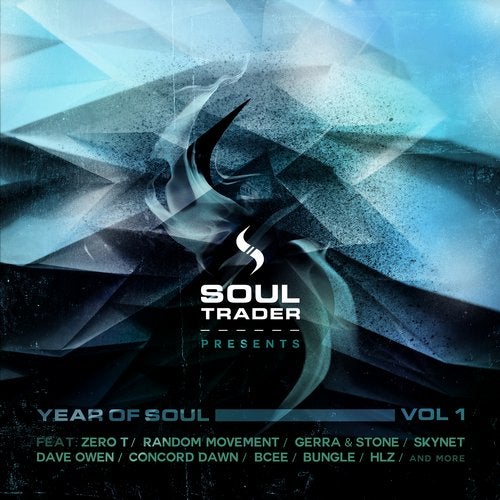 Release
Year of Soul Vol 1