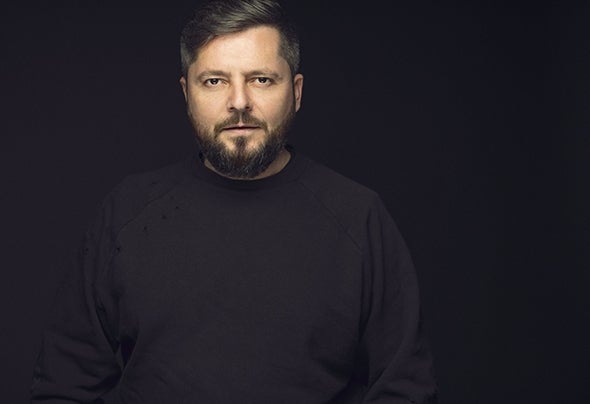 'Dj Skizzo' got his stage name during a DMC contest in 1989, when his speed in scratching and mixing such a vast range of sounds was introduced into the world of clubbing without too many obstacles. 
The combination of musical interpretation and his being so 'visionary' created a fertile path for his ideas in a short time. Within a few years, he performed in historic music venues such as 'Clorophilla', 'Cromie', 'Don Giò', 'Cave', 'Grido Festival' and 'Gondar Park'. DJ Skizzo established himself as a producer in 1995, mixing electro-melodic sounds with minimal-techno rhythms not leavig out contaminations: DJ Skizzo prints and reprints vinyls on vinyls, ranging from Hard-House to Techno, channeling captivating groove, where the rhythmics and being an excellent percussionist catapulted him into the creation of the most innovative music trails of his time. The most peculiar part of his musical concept is the maximum attention he gives the dancefloor. 
It's like establishing a "question-answer" mental connection with the audience. Where the imperative is to provide an impeccable sound to the people who are always ready to listen. In 2006 he founded the SK Recordings label, a project aimed at mixing his productions with that of new talents from the national and international world. He has worked with countless international artists, playing in important clubs such as the 'Panorama Bar' in Berlin and the 'Fabric' in London, as well as at international festivals such as BPM, Sonus and Caprice.