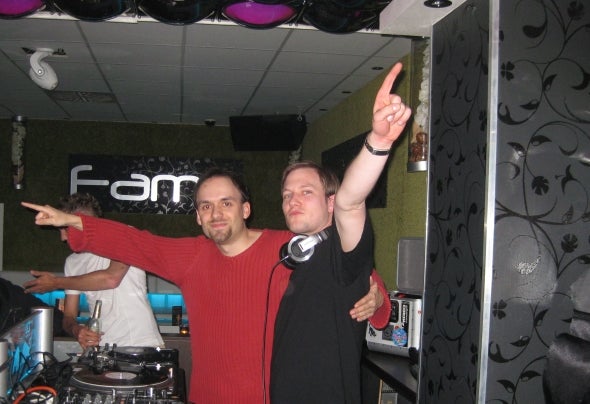 IN THE STUDIO...
Simon, the main producer of Mindsoundscapes and Fischer & Miethig, born in 1979, has been fascinated and addicted to electronic music since his earliest childhood. He soon began composing and creating his own melodies with his rst Yamaha synthesizer and some ordinary tracker software. After winning some prices in several electronic music magazine competitions he met Peter and started a collaboration in order to create trance music. He is also the main producer of STONEPROPHET, BREAKSOUNDSCAPES and STEALTH ELEMENTS. BEHIND THE TURNTABLES... 
Peter, born in 1981, started his DJ career in 1996. After having met Simon in 1999, he decided to spin trance music. He has already had lots of gigs in clubs and parties. He was djing in several discotheques and parties in Germany (Sunshine Live, Deeds Club, Club Avalon, Disco B2 Dancehouse, Disco PM, Ideal Club, Peaches Bar,Club Hell, Cube Club, Papasitos Bar, Zac's Club,Pik Club, Juleps Bar and many many more). RELEASES
After the digital releases of "4 my sleepless friend" and "Crystal Invitation" under the label SA-UK Music 2005 & 2006, Tillmann Uhrmacher decided to remix and publish "Mindsoundscapes – Evangelion". The Stoneprophet Remix of MINDSOUNDSCAPES- Evangelion has been published on Gary D-Trance 38 in May 2007. The vinyl version including Tillmann Uhrmacher and Fischer & Miethig Remix was released in October 2007. Since the beginning, Mindsoundscapes aka Fischer & Miethig have published music with the following labels.