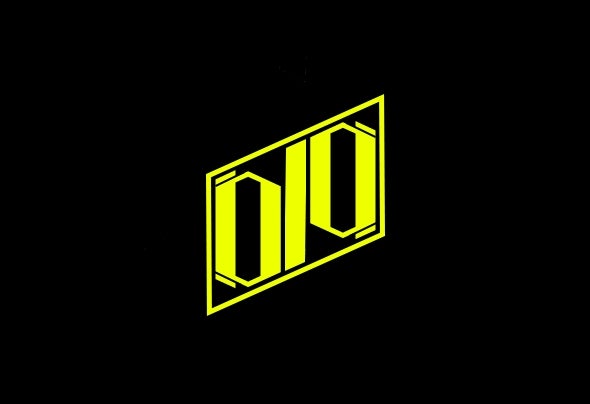 Darren Jones (39), Better known as D10 has been active as a Producer for 17 years and a DJ for 15 years. Darren also goes under the aliases Deton-8, D&G, Mercurial Virus, DJ and Rendor Sejon. D10 shot to fame with his remix on S-Trax (Masif Organisation) of Neon Lights - Not Over Yet that was played at Dance Valley, Godskitchen, Gatecrasher and every other major event across the world. The track was played out by DJ Scot Project, DJ Wag, DERB, Yoji Biomehanika, Dave Joy, RAM, Kamui, Dave Pearce, Tommy Pulse, Alphazone, Steve Hill and many more. Not Over Yet found its way onto many compilation albums.The follow up single Binary Harder did really well too, That was also a big hit and was played everywhere by the big names as mentioned above and found its way on to a few compilation albums including a Goodgreef compilation.
Binary Harder also found its way into the radio 1 dance charts at number 44 ahead of Shapeshifters and Scissor Sisters. As time went on many releases came out including the Remixes and covers of Children, Silence, Join Me, Tricky Tricky, Ready Or Not and the biggest achievement was been asked to remix on Trac Tunes and the monster track DJ Wag - Life On Mars. D10 toured Australia in 2005 and 2006 and played many gigs out there in Sydney, Perth, Melbourne, Geelong, Adelaide which has made him a hit out in AustraIia,
D10 Has had good successes as a producer releasing on Masif, Trac Tunes, Dutch Master Works, Kattiva, Joyride Music and more. His label Viper Traxx has come up with successful D10 Tracks and remixes.Bionic was reviewed on Harder Faster and in magazines such as IDJ and DJ.Evil, Unleashed was played on Radio 1. D10 has come back to his roots in hard trance and has had successful releases with Wake Up and his remix of First Step in Nocturnal Knights.