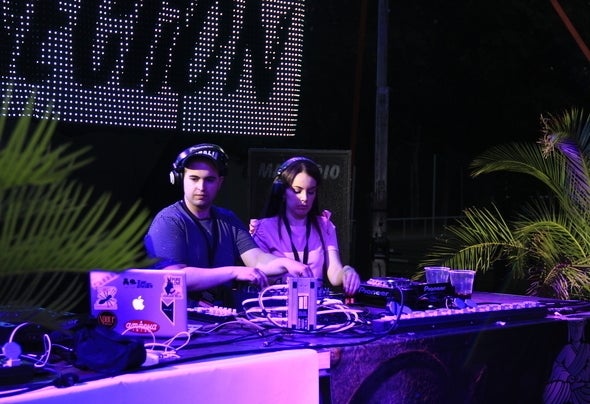 Dj s and producers from Spain. Characterized by a strong and groovy sound, always influenced by tribal and hard groove sounds of the beginning of 2000. The project that began these young people 8 years ago, has evolved from the most tribal Tech House to a more minimalist and current version of the sound that characterizes them, elaborating a musical line that identifies them. Tribal and ethnic sounds wrapped in dirty and dark basses of minimalist style, always accompanied by elaborate patterns of hats and shakers.
In a short time his exhibition has been increased notably, participating in prominent labels such as My Favourite Freaks, Klaphouse, Be One, No Preset, Habitat , Silver M, Pattent Skillz,..., and radio programs such as Its all about the music, broadcast by ibiza global radio or Beachside Records RadioShow broadcast by Data Transmissions.
Currently they direct their own label Blasa Records with which they want to show their particular way of watching electronic music.