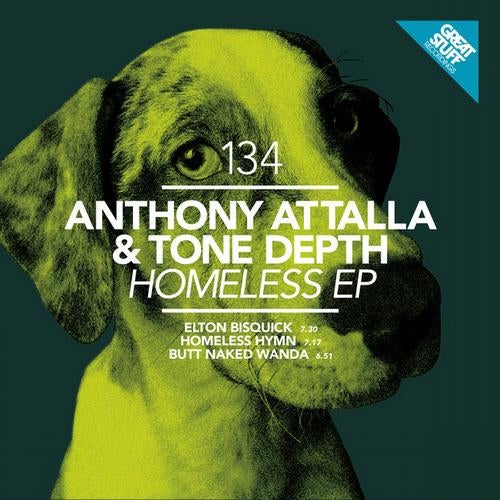 No remixes, no big name guests 2 just three quality tracks from two great producers. Greek talent Tone Depth is now over a decade in the game, with notable releases on John Digweed's legendary Bedrock Records and Dave Seaman's acclaimed Audio Therapy, while up-and-comer Anthony Attalla has been doing impressive work on a slew of high-pedigree labels like Trapez, Tronic, Definitive, MBF, Break New Soil and his own imprint, Incorrect Music.
Elton Bisquick begins life like a particularly hip-shaking techno clock, ticking away teasingly before a colourful stab blast introduces thudding kick and low slung, pared-back bass. The spacious, delicate groove is patched together carefully, drawing us towards another wonderfully atmospheric breakdown, with horn blasts twisted into submission and made to do battle with those sexy off-beat stabs. A captivating blend of sounds, all drawn together by some irresistible rhythms.
Homeless Hymn the takes over with a barrage of slow-burning, hypnotic techno that Josh Wink would be proud of, all muted, trippy bass tones and looped atmospheres boiling away amidst gently jacking beats. There's a real sense of space here and stripped-back ingenuity, with heady builds dropping back into the murky depths of a rolling groove. It harks back to turn of the millennium; brooding prog-meets-techno concocted in delicious fashion. Subtle, yet devastating. The package is rounded off with the more quirky and subdued Butt Naked Wanda, a cool roller built around swirling chord pads, a bubbling bassline and a captivating crackhead/pimp-esque vocal from an unknown American source. Jazzy cymbal rides and reversed chord stabs and more texture and flavour, and the overall result is something truly different for Great Stuff and very cool indeed. This is something markedly different for the label, and an EP which should attract a flock of new attention from far and wide. Techno executed brilliantly across three mesmerising tracks.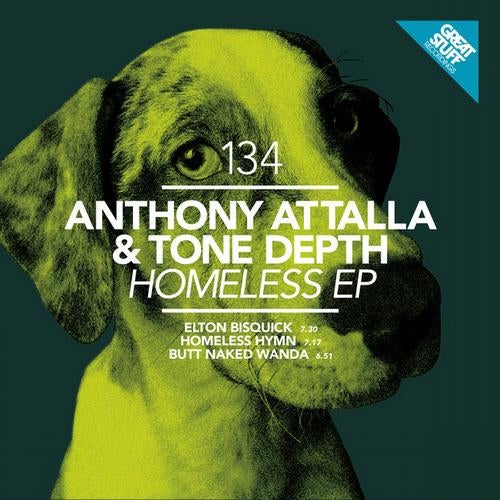 Release
Homeless