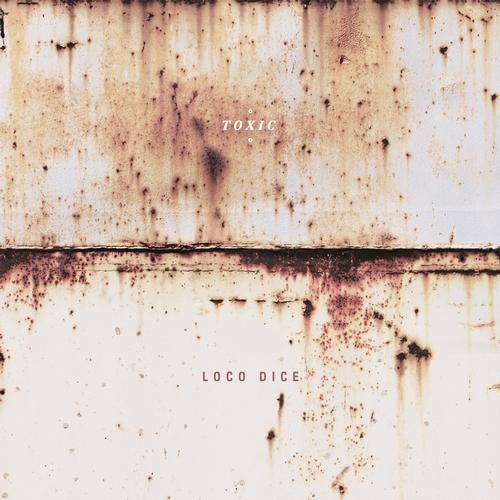 Release Date

2012-11-19

Label

Desolat

Catalog

DESOLAT028
Following nearly a year of relentless touring, the Desolat co-founder is ready to drop an exciting new collection of tracks that ooze his musical heritage and customary meticulous style. Collectively they provide a timely reminder why he is one of the most in-demand artists on the planet. Possessing an abundance of touring experience means Dice is more than aware of what will make a party click. This coupled with a carefully bred studio-nous has resulted, expectantly, in a release brimming with dance-floor bombs.
The EP kicks off with "Auxotox" which offers a chugging rhythm; bouncy bass-line alongside a maniacal sample that is gives a haunting early-hours feel. A staccato pulsating synth burst then elevates the track up through the energy levels. This tune has peak-time stamped all over it and will no doubt find its way into the record boxers of many an artist looking for that tool to send the party in the stratosphere.
"Detox" starts where Auxotox leaves off. An aggressive in-your-face bass drum providing the foundation for a sharp vocal sample that continues to galvanise throughout the track. The layers to the track build effortlessly before a bongo inspired loop serves to pick up the pace before a jumpy percussion adds an extra dimension. Not much respite in this track barring the well placed breakdown that harks back to Dices Hip-Hop past. A great addition that is the genesis of fantastic brass section that is sure to raise the roof.
"Neurotox" is unquestionably the more techno affair. A warbling synth gets to work immediately, and is underpinned by a punchy big room bass line. The tracks driving nature is balanced by delicate rising synths that are sure to please fans of more musical techno.
The EP ends with "Retox" which possesses a dark and steady groove. An entrancing opening gives way to a shimmering synth and extra-terrestrial top line. The delicate drums get more intricate and accompany a subtle Latin guitar riff that adds to the mysterious nature of this musical adventure.
Loco Dices ability to hold the attention of, and energise a dance-floor remains one of his key assets as a performer. With the tour de force that is the Toxic EP serving up a selection of productions that cater the multitude of situations a club can throw up, it appears Dice is as prepared as ever to enthral house and techno music aficionados.
Enjoy!