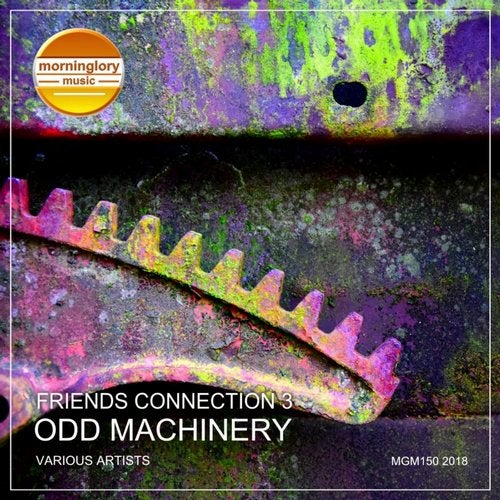 Hype
FRIENDS CONNECTION 03 COMPILATION - ODD MACHINERY

Our third compilation album of Friend Connection is a fact and can easily be called epic.
The album turned out to be huge with only high quality tracks.
26 artists got hooked on the theme Odd Machinery and created a diversity of amazing tracks.
The mission was simple, to create a track close to your preferred musical style and name it after an odd or not existing machine, process or device. The entries were overwhelming, all artists went big on the subject and delivered more than we could imagine. Some even recorded domestic sounds in their home and processed these samples in the final tracks. We love the originality, enthusiasm and dedication.

Beside the variety of styles, like for example progressive, breaks, deep, tech and ambient, we also had to deal with the broad range of bpm. From 81 till 140 bpm gives us a tremendous challenge to mix it all up in a continuous mix. Nightbob accepted the challenge and blended all tracks into two amazing and powerful DJ mixes. To achieve this, he had to adjust the tempo from some tracks a bit extreme, so the original tracks might sound a bit faster or slower. Of course, both mixes are available on this album release.

We also welcomed a lot of new Morninglory Music members during the release of this album, all very talented and enthusiastic artists. We are very happy to have them on board and you will certainly hear more from them in the future. Thanks to all participants for this immense effort.

Special thanks to Andy Line for providing the Odd Machinery Anthem and reprise. Also many thanks to NB Mastering for the artwork design, photography and mastering services.

Enjoy our third Friends Connection album!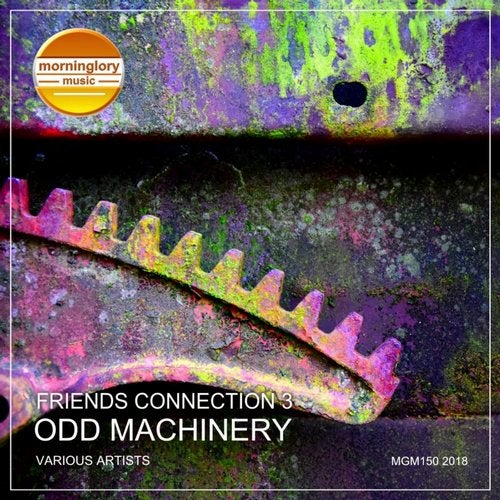 Hype
Release
Friends Connection 3: Odd Machinery