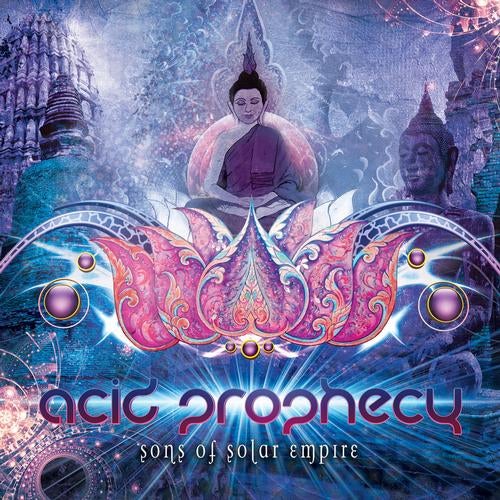 Release Date

2013-06-21

Label

Geomagnetic

Catalog

GEOCD092
Geomagnetic proudly presents the Italian Psychedelic trance prodigies Acid Prophecy, presenting their long awaited second exclusive full length album! Their music is described as a perfect blend of classic melodic psychedelic fullon goa laced with deep and soulful atmospheres that take you on a journey forward into the distant future when humanity has activated their entire DNA sequence and become enlightened beings. Acid Prophecy was born in the 2006 by two Italian guys: Zat and Natraji. In March 2007 they released their debut album "Digital Delirium". After the album release, they started to perform at many parties around Italy and Europe gaining experience in different dance environments and playing almost 100 live sets included some festivals such as Summer Never End Festival, Paradise Festival and Renaissance Festival. Over the year their released a few tracks in key high profile compilations and EPs and made remixes of great artists like a GMS, Digicult and Polypheme. They fell in love with the goa-trance scene, which deeply influenced their style. Today Acid Prophecy play an authentic psy-trance music, merging trance melodies with fast and jumping bass lines which give a deep and energetic live set. In the beginning of 2012 the duo became a solo project, and Zat join in the Geomagnetic Records with many new music. More releases will be arriving soon, followed by their new album: SONS OF SOLAR EMPIRE scheduled for May 2013!!

For info and contact please write at: acidprophecy@gmail.com

http://soundcloud.com/acid-prophecy
http://www.facebook.com/pages/Acid-Prophecy/45261460434
http://www.myspace.com/acidprophecy
http://www.youtube.com/acidzat

Label Profile:

Morningstar is a subdivision of Geomagnetic Records. Uplifting, melodic, full-on, progressive and perfect for those ecstatic moments of sunshine and awakening, the Morningstar label knows you want to be carried on a cloud of feel-good grooviness as you welcome the morning light! www.facebook.com/geomagnetic

Geomagnetic.tv was established in the summer of 2001. Their first major international release is the legendary DVD project "MAGNUS" geodvd001. Since then the label has grown into a full fledged major electronic music and media label. Based in San Francisco and focusing mostly on music and visual related projects, you can expect to see lots more cutting edge releases on the way from this award winning crew! Geomagnetic.tv was started by Spook one of the founders of the prominent San Francisco 3D FX and Multimedia boutique known as Minds Eye Media (est.1995). www.mindseyemedia.com

CREDITS
W/P Zat and Natraji
Distribution: Psyshop.com / Ingrooves
(p) and C Geomagnetic.tv / Geo-Morningstar
http://geomagnetic.tv/news/geocd092
info@geomagnetic.tv mp3 Samples online.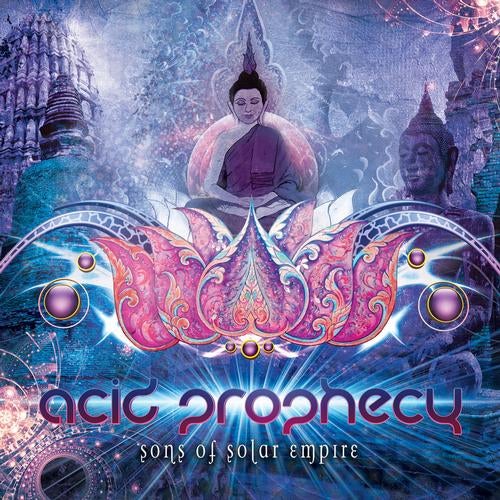 Release
Sons of Solar Empire
Release Date

2013-06-21

Label

Geomagnetic

Catalog

GEOCD092