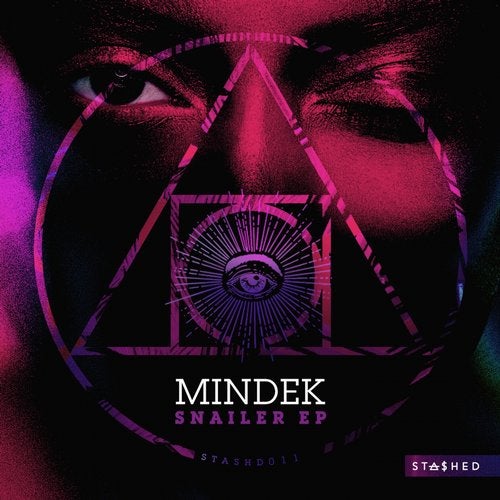 Release Date

2018-01-19

Label

Stashed

Catalog

STASHD011
New tech-leaning house duo MIndek announce themselves as an act to watch in 2018 with their debut EP for DJ S.K.T's Stashed Music.

Mindek are a duo that individually have not only existed on the scene for 15 years, but excelled in it. Claiming a back catalogue of engineering and production triumphs that have seen success on industry charts and in the hands of the world's best-known major and underground record labels, the pair have now turned their expertise into a new venture. Mindek sees them blending classic influences with a new take on techno-fuelled tech-house, and has already seen releases on In The Loop, Whartone, 8 House Records, OneFold Digital and more.

Landing on DJ S.K.T's Stashed Music imprint, Snailer EP is indicative of their tough, intricate tech sound, and will no doubt be doing damage for months to come.

The title track is dark, brooding and pummels you into submission with its chunky rolling bass and scything hats. Rule Breaker is similarly sinister, with clipped vocals and paranoia-inducing synth stabs punctuating the shadows. Both are exemplary: you can bet your ass you'll be hearing a lot more of Mindek throughout 2018.

Keep It Stashed.