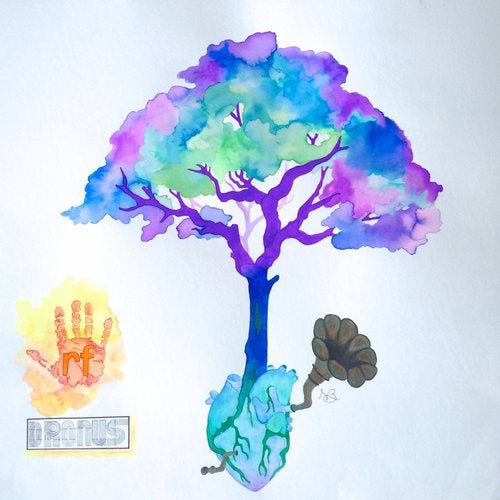 Release Date

2016-11-01

Label

RF

Catalog

RF044
Ivan Snedden, aka DRONUS, is a rising young DJ and electronic music creator currently based in Western Canada. He recently graduated at the top of his class from the The Art Institute of Vancouver, with a diploma in Professional Recording Arts.

Ivan's first musical efforts were rock oriented, as a member of a band playing Alberta's local circuit, warming up for some notable acts. Upon exploring the nightlife in Vancouver after study, he discovered the underground world of techno and house music. DRONUS was born and Ivan's first self released tracks and videos were unique enough to turn heads.

Applying his newly learned technical skills, performance experience, and songwriting talents, to his obsession with dance music, DRONUS was quick to make himself noticed in Vancouver's vibrant music scene. He landed a residency alongside the city's top DJs at Gorg-O-Mish after hours. DRONUS currently performs as a DJ quite regularly, warming up for well known, imported talent, or as featured talent at underground events around Western Canada.

DRONUS won a remix contest held by Groundwerk Vancouver, a workshop series, and his version of "Wasted Time" by emerging indie group iamforest was released shortly after on East Van Digital. In 2016, two DRONUS tracks were featured on Rennie Foster's signature RF label, as part of a compilation series "Entrowerk" focused on exposing new production talent and a music video for the track "Field Of Vision" was released. The track saw support from several international DJs.

November 1st, 2016 will see the release of DRONUS debut EP entitled "Countless Routes" on the RF imprint. This solid effort features two slabs of heavy, futurist dub techno, "Forever Grateful" and "Countless Routes (Roots)" along side a pair of trippy club tracks, "Ollono" and "Zephyr". Calgary's Isis Graham tops off the package with a signature sounding Esette remix. This finely crafted digital package features cover art by Portland based painter, Natasha Brandt.