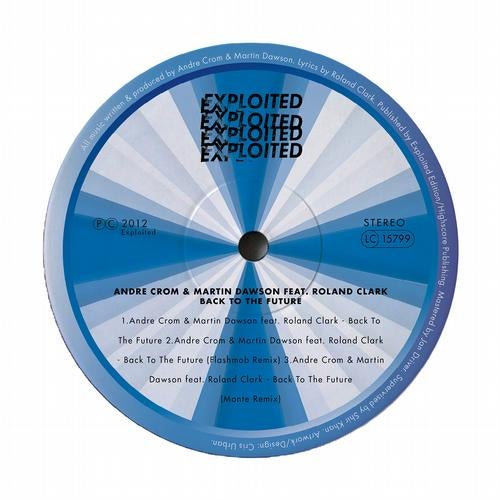 Release Date

2012-08-13

Label

Exploited

Catalog

EXPDIGITAL19
Andre Crom & Martin Dawson are back on Exploited. 3 Killercuts (including mixes by Beatport Top 10 Acts Flashmob & Monte) for the dancefloor. Featuring the almighty Roland Clark on vocals.

Early support from HUXLEY, SKREAM, JESSE ROSE, MUNK, TRICKSKI, ADANA TWINS, DJUMA SOUNDSYSTEM, NTFO, BLACK VAN, ADRIATIQUE, ROUND TABLE KNIGHTS, AMINE EDGE, RUEDE HAGELSTEIN and many more.

Selected Feedback by a variety of key-DJs:

HUXLEY: Love the original mix! Good work.
SKREAM: The original is definitely gonna get played! Love it!
Monte remix is slick as fuck too!
TRICKSKI: Superb package once again. Exploited just knows how to cross betrween pop and underground without geting cheesy! Dope release!
DYED SOUNDOROM: Awesome ep! Love the Flashmob Remix. Original is also good.
KIKI: Dope shit!
ADANA TWINS: Like the whole release and loooovee the MONTE RMX - Banger!
ADRIATIQUE: Dope EP. Will try them all!
CHRISTIAN MARTIN: Monte Remix is doooope!
ROUND TABLE KNIGHTS: Wow. Again a super strong release on Exploited! Love the original and the 2 remixes!
BLACK VAN: Excellent Monte Remix. Works for Black Van.
MUNK: Original is my fav!
HOMEWORK: Been banging out the Flashmob remix for a while now. But all cuts on here are spot on and in our bag.
CLAPTONE: Monte Remix is funkeeeyy and Flashmob Remix is dope!
DOCTOR DRU: Yes! Great! Already playing Monte remix up&down. Solid original, too. Full support from Dru.
DJUMA SOUNDSYSTEM: All mixes are really cool! Thanks!
ACID PAULI: We met at a little circus. But after we were dancing all night long she had to go back to the future. I miss her.
NTFO: Holly shit! Super strong package! Flashmob dancefloor banger. Monte as always super good! But the original has the groove baby.
SASSE: Great song and great remixes - full support !
RUEDE HAGELSTEIN: So much fatness in here!! Dropping the Monte remix and the Original.
ALEX BARCK: You keep it coming and I keep playing it !
JACQUES RENAULT: Exploited= tuff to miss. Once again another solid release. and I'm pretty iffy when it comes to spoken word in 'house'.
WILD KATS: Original and Monte remix are dope!
CHRIS JAMES: Love It. Been Playing Flashmob Mix. Works A Treat. Monte Synths Are Unreal x Best Artists For That Analog Sound In My Opinion.
COCOLORES: MONTE REMIX IS KILLLLLER !!! FUNKY FRESH + DANCY... WE LOVE IT !!!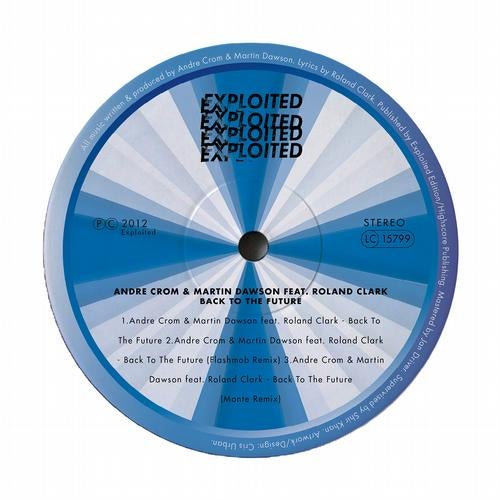 Release
Back To The Future Feat. Roland Clark
Release Date

2012-08-13

Label

Exploited

Catalog

EXPDIGITAL19