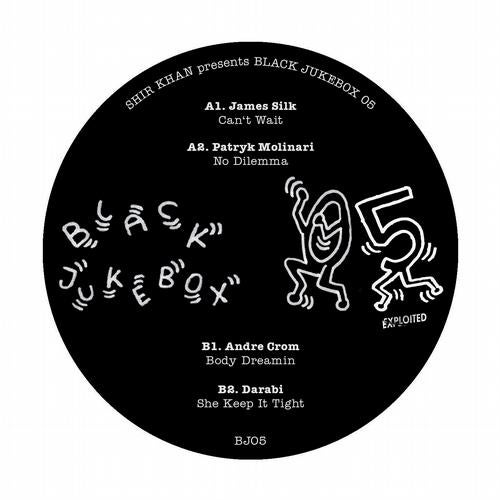 Release Date

2012-09-17

Label

Exploited

Catalog

BJ05
Shir Khan&Exploited reveal the fifth chapter of their infamous Black Jukebox series featuring James Silk, Patryk Molinari, Andre Crom, Darabi.
4 'Swimming Pool Hits!' (Miss Kittin)

Those jams are fun to play. Liked by TENSNAKE, TIGA, MISS KITTIN, SIS, TIEFSCHWARZ, NOIR, JESSE ROSE, JOAKIM, MUNK, CHOPSTICK, DJ HELL, ...

Early Feedback.

Tensnake: Can't wait! Did I say I am loving it? I AM LOVING THIS!
Miss Kittin: Swimming Pool Hits!
Tiga: James Silk!
Tiefschwarz: Thanx for the music***my fav...body dreamin.
SIS: body dreamin !!thx
Noir: Nice Gems here....
Joakim: Some of these could be useful!
Munk: Cool jams.
Chopstick: Darabi is by faaaaaaaaaaar the phattest one on this release!!! She keep it tight has some serious ballz.. well done!
DJ Yoda: This is dope.
Alex Barck: Jiggy!
Homework: Another cheeky batch, Love it!
2000 And One: nice bootleg trax!
Jesse Perez: "She Keep It Tight", just the way I like it!
Kasper Bjoerke: Magical stuff inhere!! Cool release, as always!
Sinden: Tight party tracks - fuck i love this series ! ! ! full play from me.
Totally Enourmous Extinct Dinosaurs: Danke!
Feadz: It's an ifinite fun formula you guys got out there !
Acid Pauli: Can't wait to play it!
Waifs&Strays: love this release...cant wait to have fun with this...thanks
Round Table Knights: great as always! Super FUN!
Trickski: PARTY, PARTY, PARTAAAAY! cant wait and body dreamin are killers.
Mercury: You're keeping it tight brother....3 & 4 are the favs...thanxxxxxx
Dyed Soundorom: nice disco package.
Amine Edge: bro i got the promo of exploited mini VA with andre, james, patryc=k... fucking hell so good !!!
Wild Kats: Can't Wait for sure. Support!
Ruede Hagelstein: this is real fun to play!! "can't wait" and "she keep it tight" in my playlist. thanks again
Tomas Barfod: I realised that one the few dj mailouts I always check is Exploited...thats a good sign...I never get disapointed.
Death On The Balcony: Nice groovy sampled based stuff here ... Dancefloor tackle!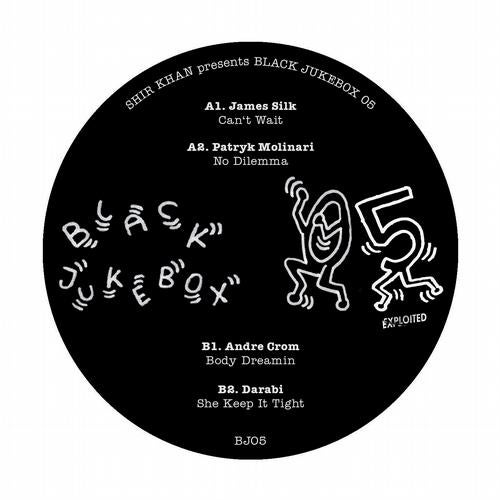 Release
Black Jukebox 05
Release Date

2012-09-17

Label

Exploited

Catalog

BJ05