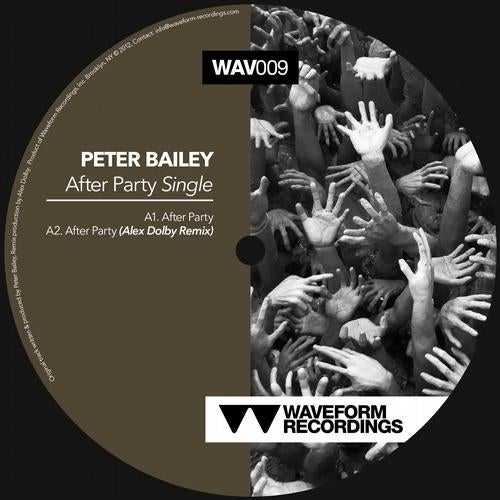 Peter Bailey is a born and bread New Yorker. Through the years he has established himself as an international DJ with a reputation as a producerwho consistently delivers high quality tunes.He began producing Dance Records in 1998 and through his lengthy production career, has always maintained a sound that is fresh & relevant by tapping into his vast array of influences, while keeping true to his roots. Its no wonder why he remains on the playlists of top DJs such as Victor Calderone, Dubfire, Steve Lawler etc. His more recent productions have been showcasing his wealth of production knowledge, constantly blurring the lines between techno and house while keeping the vibe energetic with a danceable sense.

Frederic, Christian Möring-Sack, De JonquieresPiemont, Suchtreflex, My Best Friend, Plumbum Alex Dolby Remix our choice here!
Lewis RyderSpace Ibiza / Bigger DeerDolby remix is heavy!
Tom Pooksthx for promo will tell you after check be good tom
Richie HawtinM_Nusdownload for r hawtin
The Dolphins Sci + Tecour friend Alex make a "super job" on this track!!!! we'll play for sure....support!!
Anderson Noise GREAT
Gary Becksolid release, both very good. reckon Ill play both!
Greg ChinStryke (Plastic City / Ovum)dig the alex dolby remix.
Frederic, Patrick Berger, BuckKaiser Disco, 100%% Pure, Kling Klong, Great StuffAlex Dolby remix is cool! thx
Steve LawlerVIVa Musicdownloading for Steev Lawler to play & support
Alex TepperDrumcode / Viva / FutureshockDolby's rmx is cool. Thanks
Dave Seaman remix is dark and solid
Timmy StewartJet ProjectProper drum work out on the orig and great remix, both will get plays from me.
Orde MeikleSlam / Somawill try out thanx guys
Yousef CircusYES....! another killer.
The Junkies Rawthentic / SuaraBoth mixes are bombs! Great work guys
Tony RodriguezBrothers' VibeKiller release - Support!
Mark AntonioAnalytic Trailnot at all into techno but love the mood dowloaded and support
Aldrin ZoukZouk ClubWill try Alex Dolby remix
Andrew GrantCirco LocoDolby Rmx is SICK!!!!
Kasey TaylorVapourAlex Dolby all the way. Thanks
DJ AleksijSloeveniaLove both versions!Great!
Chris Fortier both a really good
Jesse The ScumfrogSolid stuff. Will support!
Ali ShiraziniaDubfire / Deep Dishdownloading for Dubfire,thank you!

A1_After Party (Original Mix) - NYC Tribal Tech at its finest here. The track title screams late night hours but we assure this track will work at any time of night. With its relentless percussive groove and heavy low end this track willwill get the crowd going every time.A1_After Party (Alex Dolby Remix) - Alex delivers a monster remix here, with a massive sound he captures the big room after-hours sound. A hypnotic melody sure to trip out the patrons and a groove to get the whole placerocking.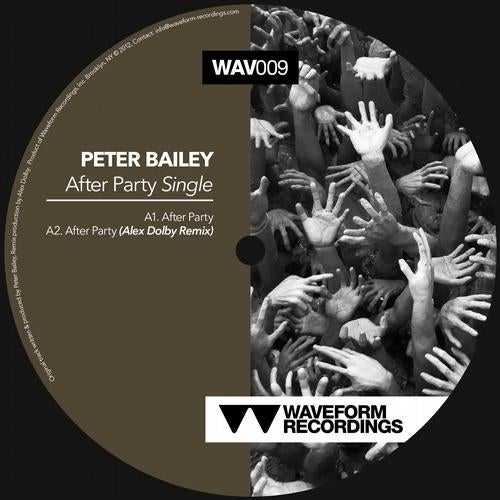 Release
After Party Single