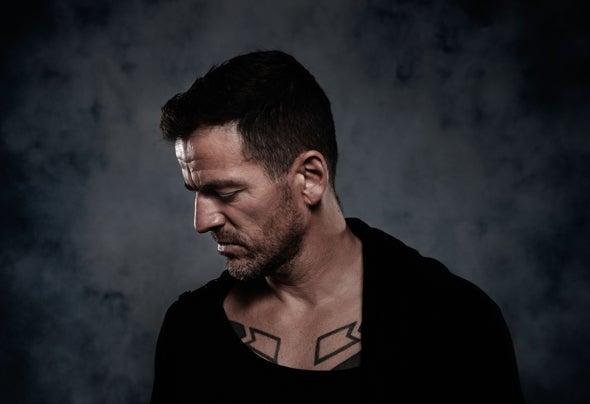 Born the son of a violinist 1971 as an italian in Switzerland, Massivan (aka Ivan Pezzini) enjoyed a classical music education, starting to play the violin by the age of six. Not much later, Ivan picked up on the drums... and nally became a student at the American Institute of Music of Vienna in 1993.
After having produced progressive house for 4 years, Massivan felt it was time for change... and so he started to join forces with Jens Andersson. Their "Calmstreet" project came up with a ne blend of pop and lounge, resulting in an acclaimed longplayer called "Third Wave", released on "Mole Listening Pearls" in September of 2002. In may 2005, Massivan released his rst solo album "Daylife", in 2006 the second solo album "Massenwahn" and April 2007 saw the release of "Wide", Massivan's third solo effort. 
"Wide" showcased more of a "downtempo-with-a-touch-of-jazz" sound, whilst the fourth Massivan solo album, "Family With 3 Hearts", got a worldwide release through Pschent records in may 2011, including the hit single "2 B @ 1 With The World" which made it onto a lot of prestigeous compilations a.o. Hotel Costes and Buddha Bar, just to name the most famous. In 2013 Massivan nished his longplayer "Satised" and in 2016 he released his latest & 6th studio album "Slowoscope". Meanwhile, the re-release of the full back catalogue of his vinyl imprint "Modest Records" under the newly refreshed name "Modest Electronica" has been accomplished and a new longplayer is in the work.