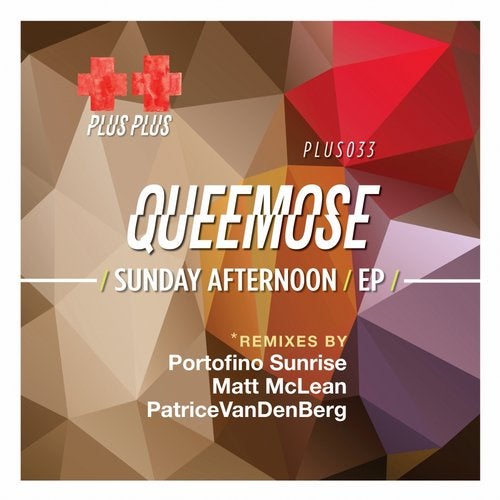 Release Date

2016-07-22

Label

Plus Plus

Catalog

PLUS033
Plus Plus is at it again, kicking off the summer season with an EP all the way from Italy courtesy of Queemose. Warm vibes and upbeat grooves are the trademarks for his debut release on Plus Plus along with remixes to compliment the whole lot.

Opening up the release we have Arise, with a driving groove and warm bassline moving underneath, Queemose takes some unique vocal samples and mixes them in perfectly, creating a hypnotic track that pushes you to the edge but not over, creating a unique sense of tension that holds your attention all the way to the end.

Queemose takes it down a notch with Sierra Cicora. A heavy kick carries the track, the bass and drums creating a laid-back atmosphere with enough funk to keep you toes tapping. Mixing in some male vocals once again, the track takes on this lazy, sunny afternoon feel that's hard to resist with keys punctuating the arrangement while the groove continues underneath.

Sunday Afternoon, the track that started it all. It's thick and heavy with soft keys and pads soaring over head to create a one of a kind dance floor experience. Not exactly hands in the air, but more than enough euphoric moments from the guitar flowing on top with the thick, rubbery bassline chugging onward to move the dance floor and keep the crowd on edge waiting for more.

After an appearance on our VA comp from 2015, Portofino Sunrise has made his return to Plus Plus once again, lending a hand in remixing Arise. Taking a more subdued approach, Portofino Sunrise turns Arise into a percussion driven workout with claps accenting the groove while still maintaining a steady rhythm that locks you in and doesn't let go.

Matt McLean is back once again, contributing his remix talents to Siera Cicora. Taking what was already a laid back house tune, Matt takes it even further, creating an open and spacious environment with a big, warm bassline highlighting the remix, bouncing along with airy and atmospheric pads bubbling underneath soaking up those summery vibes.

Wrapping up the EP we have the Dutch man himself PatriceVanDenBerg. Patrice takes Sunday Afternoon and turns it completely on it's head. The remix is stripped down and spacious, with a gentle key riff and dubbed stabs that keeps it more groove based but maintains a tight, crisp rhythm that's quickly becoming a PatriceVanDenBerg trademark.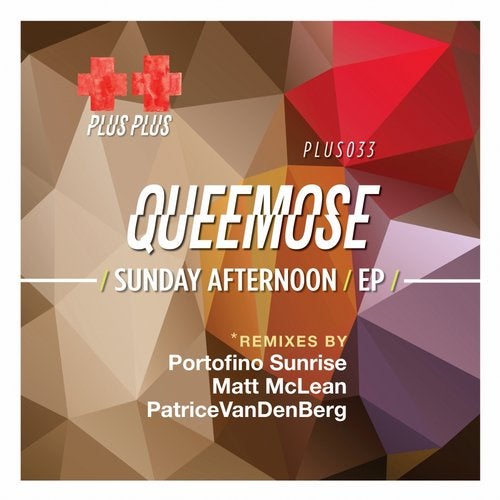 Release
Sunday Afternoon EP
Release Date

2016-07-22

Label

Plus Plus

Catalog

PLUS033