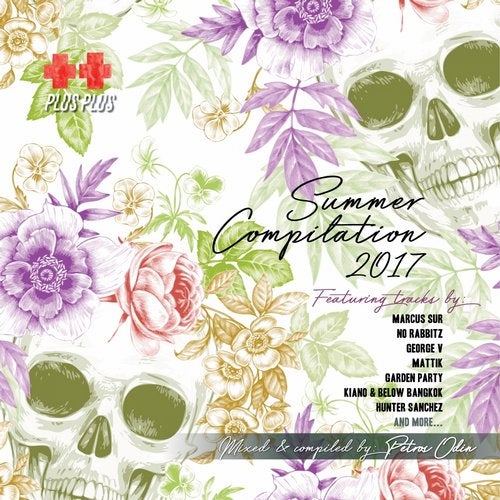 Release Date

2017-10-27

Label

Plus Plus

Catalog

PLUSVA004
It's that time of year again, our latest compilation is finally put together, the art work is immaculate and it's ready for your listening pleasure. We had long time label contributor and friend Petros Odin source the tracks for this one and the results more than speak for themselves. With a grip of new artists showcasing their talents, Plus Plus is excited to show off our Summer 2017 Compilation.

Opening up we have Kiano & Below Bangkok with "He'll Never Forget". An emotional track on the more subtle side with a vocal snippet reminding us that "kids will never forget". Gentle keys work their way into the background while a subdued synth line hums over top. A perfect segue from "He'll Never Forget" is Juni Staub's "Downtown Lullabies". Juni's track is dubbed out ear candy in is signature style with A thick bassline and spacious drums filling out the track to perfect effect. Following Juni Staub we have the man of the house himself Petros Odin with his track "The Ark" featuring Anthony Lazos. "The Ark" slithers and grinds it's way start to finish, with a Moog-esque bassline and heavy, slow down drums to accentuate the bass. Garden Party's "Bonus Bump" is a stark contrast to "The Ark" with a much brighter sound palette and cheeky vocal samples that bring the summer vibe to the forefront. Urban Flex & No Rabbitz thicken the groove and strip it down a bit more with "Aman Aman", a hypnotic house track with a shaman chanting in the background while a drone run's underneath to draw you in.

George V's "Life Is" is a throwback look to that classic Greek house sound that put them on the map. Stripped down drums that gallop with whimsical synths over top while the bassline pushes the track. Mattik's "7:00am" is a modern take on minimal house with a phat, heavy kick and shuffling shakers overtop while a rhythmic synth chord plays throughout out the track. Vynal K keeps the vibe going, but goes for a much more organic approach with plenty of hand percs creating a driving groove on "Jinkowawa", while large, lush pads work their over top to keep the track chugging. Jason Bay's "Wayfarer" is thick on vibe and hardly lacking in the groove department. With some late night vocal samples and brassy synths, "Wayfarer" is one to keep on the back burner those warehouse parties. Hunter Sanchez's "Mindset" is a tech house monster with a heavy, galloping bassline and drug fueled vocals used to maximum effect.

Ms. Lefki continues the minimal approach but with a lighter touch with "Sophietown" that creates a bit more bounce with a rounder kick drum and synths looping over top that play off of each other throughout the track. Igor's "Land of the Free" has an almost psychedelic rock feel with the main drums being inspired by a traditional acoustic set while synths swirl over head and an electric guitar loops underneath. Siopis builds on "Land of the Free" with rock inspired kick drum while sequenced synth line plays over top. "Borderline" creates a sense of tension and unease on the dance floor while driving the crowd to it's limit. While still maintaing a dark vibe and heavy beat, Discoah's "Kthulhu with a Kay" balances it gentle synth swells and a whispering female vocal. Wrapping up the mix on a high note we have Marcus Sur's "Theme Park". A running synth line builds it's way into the groove while a sub bass creates a mesmerizing foundation for the drums to play with. Soft, gentle synths come and go, punctuating when vocal snippets as they introduce themselves. The drums end as the synths start to fade themselves out, concluding the track as well as the compilation itself proper.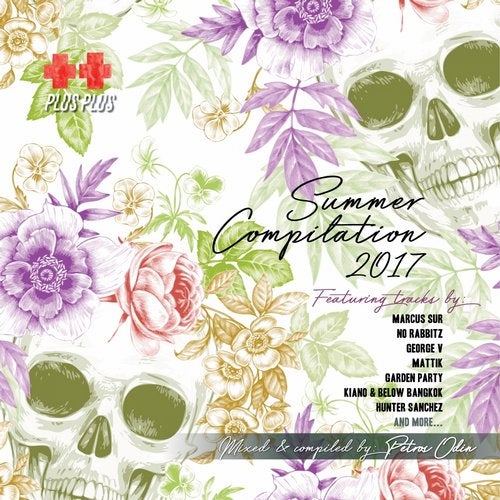 Release
Plus Plus Summer Compilation 2017
Various Artists

Release Date

2017-10-27

Label

Plus Plus

Catalog

PLUSVA004