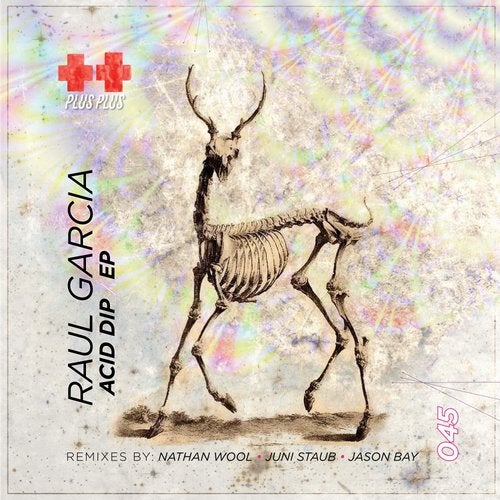 Release Date

2018-07-13

Label

Plus Plus

Catalog

PLUS045
Plus Plus is back to heat up those summer nights we've all been longing for! Raul Garcia is back with his intoxicating 'Acid Dip' EP. Along for the ride we have Juni Staub and Nathan Wool on remix duties with label head Jason Bay providing his study prowess as well.

Raul opens up the EP with Acid Dip. A stripped down groove sets the foundation with spaced out accents abound. A male vocal ducks in and out to keep the listener on their toes while restrained pads fill out the mid range. A heavy bottom completes the track, making it perfect to grind the night away while still leaving the crowd full of energy and anticipation.

Next up we have Carnaval, with Raul continuing on with his growing fascination with stripped down grooves and soft accents floating over head. More kinetic than Acid Dip, with a soft skip and early Chicago House inspired programing, Carnaval is all about the rich, driving groove with a muted pad line that opens as the riff builds. Perfect for building up up the night to a heated frenzy that leaves the dance floor exhausted while craving more.

Long time label artist and fan favorite, Nathan Wool has made their return to Plus Plus. Taking a stab at Acid Dip, Nathan Wool turns the track completely on it's head. Where as the original had a more stripped down, drum focused groove, Nathan Wool fills it with luscious synths that are dreamy as well as moving. Nathan Wool's ear for melody has only grown since their first appearance on Plus Plus and their remix is just a taste of what they have in the works.

Juni Staub's remix is done in his signature style. Clean and crisp tops drive Juni's energetic take on Carnaval. A hypnotic bassline bounces with the track while frantic percussion lines skitter across. Sustained pads loop underneath to create this pleasing juxtaposition that defies logic but works on the dance floor none the less.

And label head Jason Bay is here to wrap up the EP with summer soaked vibes and sweat tinged grooves on his remix of Acid Dip. A thick Rhodes is the foundation with vibraphones skipping over top and a thick sub bassline throbbing underneath. A disco inspired conga line drives the drums while deep toms punctuate the offbeat. This one is destined for the roof top patio parties! And if that wasn't enough, Jason was kind enough to provide a dubstrumental for those who like it a bit deeper.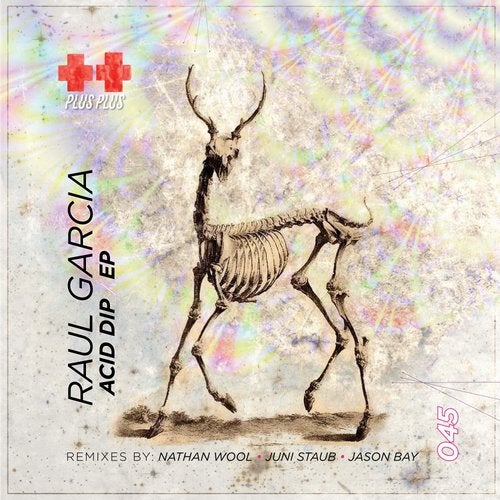 Release
Acid Dip EP
Release Date

2018-07-13

Label

Plus Plus

Catalog

PLUS045