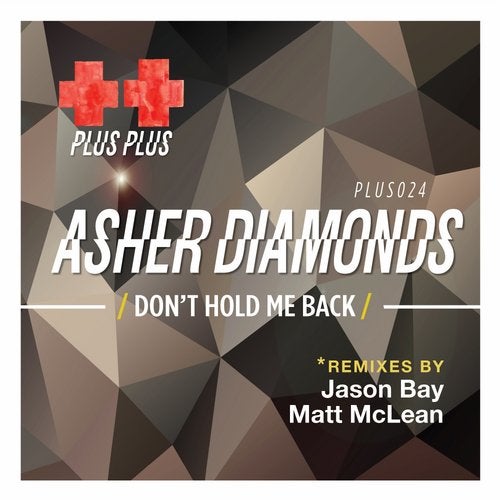 Release Date

2015-04-27

Label

Plus Plus

Catalog

PLUS024
Plus Plus is back! PLUS024 features the wildly talented Asher Diamonds. Featuring his original "Don't Hold Me Back" that was featured on our very first various artist compilation, Asher provides a more upbeat re-imagining of his tune. And we couldn't be more excited for the results!

"Don't Hold Me Back" still stands up after a year. With his rubbery bassline and dancing keys, the original is a laid back house affair with Mr Diamonds on vocal duties. Perfect late night summer tune if there ever was one.

Asher's "Take Me Back" mix is more upfront and raw when compared to the original. With a bassline reminiscent of those early Chicago House tracks, his "Take Me Back" mix goes all in on the dance floor debauchery with slightly detuned pads, dubbed out vocals and a drum machine driven groove that doesn't let up.

Label boss Jason Bay gives "Don't Hold Me Back" two remixes. His well established "Late Night Affair" rework as well as his new "Late Night Pool Party" remix. The "Late Night Pool Party" remix opens up the remix round, recalling those vintage piano house tracks with their subby basslines and airy strings, Jason's "Late Night Pool Party" remix is perfectly suited for those summer day time parties on the beach.

Jason's popular "Late Night Affair" remix is exactly what you've come to expect from the man. Moody, organic and stripped down. It's all about the extended groove on this one, letting the drums run wild with gentle chords skipping along, lulling you in to the main synth line. The lead is distorted beyond recognition, being held in check before breaking free and unleashing the pent up energy on the unassuming dance floor.

Along with these two, Jason also offered a dub of each one as well. His "Late Night Pool Party" dub takes a page from the dub techno guys, creating a dubbed out cavernous space before letting the key's shine through with a raw as f**k synth line playing over. Quick and hard, this dub is not for those looking to just stand around on the dance floor.

The dub version of Jason's "Late Night Affair" remix goes the exact opposite. The groove is already established and carried over from the original remix. Jason just lets it ride while modulating the pads and chords. Simple and yet effective all the same.

Rounding off the EP we have relative new comer to the Plus Plus family Matt McLean. Matt's remix is all about those subtle nuances that, while not sound like much on their own, but when brought all together create a vibe and groove that is distinctly Matt McLean. Low, chuggy bassline carries the groove with warm, subtle pads underneath to create and atmosphere that is spacey when listening to it, yet focused when you actually feel it on the dance floor with the subs moving your body and soul.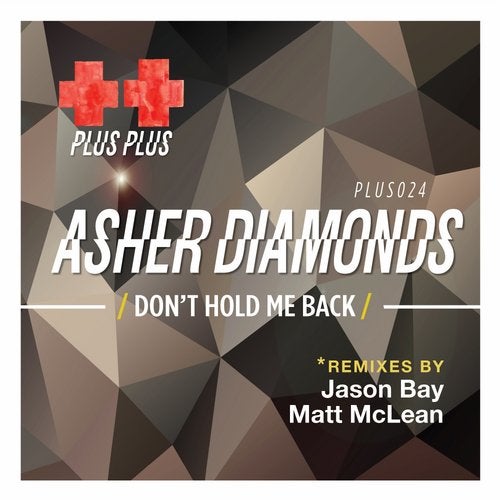 Release
Don't Hold Me Back
Release Date

2015-04-27

Label

Plus Plus

Catalog

PLUS024