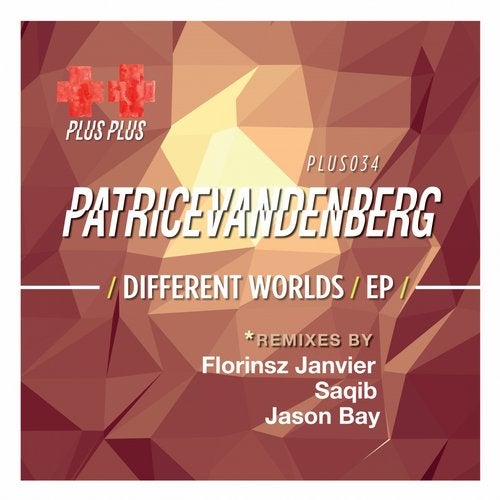 Release Date

2016-10-21

Label

Plus Plus

Catalog

PLUS034
Plus Plus is at it again! After focusing our efforts on our latest compilation, we have invited PatriceVanDenBerg back do to a full EP this time around. After contributing a few remixes for us plus one original, we couldn't wait to see what he could do with room to spread out and show us his range.

Opening up the EP we have Different World, a moody little that shows the patience Patrice has when it comes to arrangement. With an extended intro, the track is a perfect mood opener with his signature crisp highs and low swung groove that keeps the pace mild and calm start to finish. Punctuating the arrangement are subtle dubbed out stabs and smooth, bouncy keys that modulate slightly throughout.

Nobody Knows picks up where Different World left off. More stripped down than it's predecessor, Nobody Knows has a bit more funk in the low end with a more round, bouncy synth line that still sits in the background, allowing the atmospherics to create a space to get lost in.

Sentimental Journey brings the attitude while still having a sense of class. A skippy synth line keeps the groove inline while the tight, subby bass and kick play along in an entertaining fashion that will keep the dance floor swaying with anticipation.

The remix round features a familiar face who has long been a part of the Plus Plus Family. Florinsz Janvier takes Different Worlds and beefs it up for a much chunkier, tech house laid affair. A thunderous 4/4 kick chugs along with an emotional brass-esque synth opening up wide before closing suddenly, allowing the kick and bass to come back in strong and push the track forward to it's conclusion.

New York's Saqib is back on Plus Plus once more, offering us his interpretation of Nobody Knows, a track dedicated to his friend Chico. A smooth, hypnotic tunes that toes the line between being techno and house, Saqib creates a space that engulfs the dance floor and locks you in with lofi guitar strums and swirling synths that keeps the listener on edge without ever missing the beat.

Label head Jason Bay has offered us not one, but two distinct remixes of Sentimental Journey. His first vision of Sentimental Journey is a thick and chunky late night track, with a dubbed out evolving synth line running underneath and an aggressive bassline over top to carry the track and keep the crowd dancing. Going in the exact opposite way of the dub, he takes a few of the same elements from the dub and creates an italo-esque 80's synth jam. With the off beat bassline throbbing underneath the tight kick and soaring chord progression, Jason Bay's remix is primed for the peak time that is just as much uplifting as well as being dancefloor functional.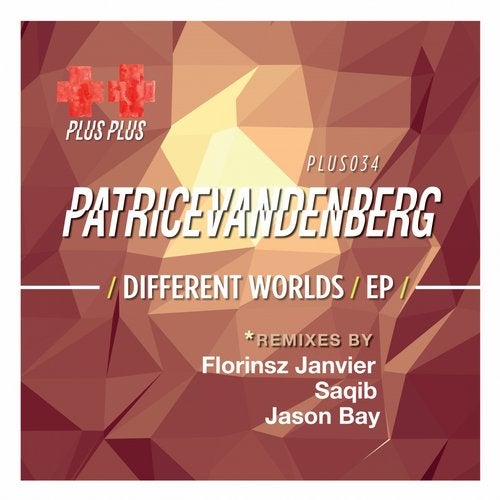 Release
Different Worlds EP
Release Date

2016-10-21

Label

Plus Plus

Catalog

PLUS034