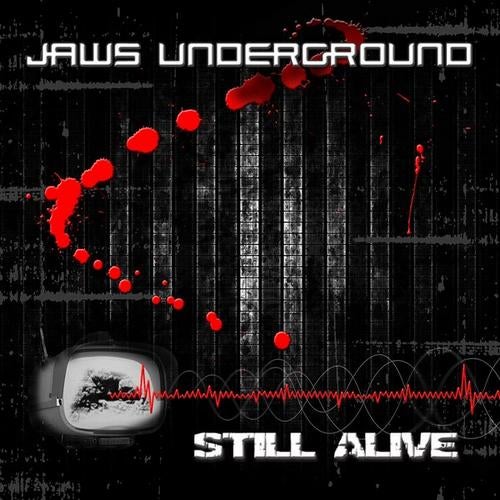 Release Date

2010-11-16

Label

Geomagnetic

Catalog

GEOCD058
Jaws Underground - Still Alive - geocd058 (Geomagnetic.tv / Morningstar)

Title: Jaws Underground - Still Alive
Artist: Jaws Underground
Label: Morningstar/Geomagnetic.tv
Catalogue: GEOCD058
Format: 2-Panel JewelCase Audio CD
Barcode: 881034501288
Release: September 2010 World Wide

TRACK LIST

01 Jaws Underground - Music Box
02 Mesmerizer - Danger Zone (Jaws Underground RMX)
03 Jaws Underground - Teknologic
04 i.dot - What City (Jaws Underground RMX)
05 Jaws Underground - Trance Fighters
06 Jaws Underground - Sub Division
07 Jaws Underground - The Rules
08 Jaws Underground - Still Alive
09 Jaws Underground vs A-Mush - In Space

RELEASE NOTES

"You think it's over? You think you're safe? You are wrong! I promise that my work will continue, the music has just begun! The rules are simple: See what i see / Hear what i hear / Groove like i groove!" Geomagnetic Records is totally pumped to present the new album of Jaws Underground, one of the most active projects in France. On this 4th all new chapter you'll discover: 9 powerful tracks, 9 psychedelic universes which represent perfectly the unique touch of his music, 9 reasons to play the game! Jaws Underground is Alexandre Joly from France. He is one of the most active psy-trance producers in Paris. In 2005 he creates his project like a fusion between night full-on and psychedelic and signs with Pete The Moon Label. In 2007 he released his first album "Lost in The Sound" with full-on influences. In 2008 his orientation is absolutely psychedelic with "Algorythme" his second album, more aggressive and mental. Jaws played live acts in many parties and festivals in France (Arcadia, Pirates revolution) and Europe (England, Italy, Belgium, Germany, Austria, Portugal). He already released tracks for well known labels such as Millenium rec, Sindar prod, Boundless and Materia rec, Bom shanka music, Psycore rec, Hypergate rec. He also collaborate versus tracks with other artists like Safi connection, A-Mush, Cortex, Phonic Request, Mesmerizer, Aloes aka Micro Scan and C.S.X. In 2008 he signs his third album "Face To Face" with psycore rec. Now he's also actually working on his new band project with Thomas Bivaud aka Mesmerizer "The Clones" and the debut album is in progress and will expected in 2011. In summer of 2010 Jaws signs his 4th all new exclusive album to Geomagnetic Records (Based in San Francisco).

Jaws Underground Discography 2010
Albums:
Lost in The sound (Pete The Moon Label) 2007
Algorythme (Pete The Moon label) 2008
Face To Face (Psycore records) 2009
Still Alive (Geomagnetic Records) 2010 - Coming Soon!

V/A:
Anthares (Pete The Moon)
Space Pirates Revolution (Bom Shanka music)
Existence (Sindar Prod)
Earthquake and Sonic Machinery (Psycore Rec)
Goa Vol 21 (Millenium rec)
True Psyche Tales (Clocktail rec)
Chemical Synapses (Boundless Records & Bio Mechanix Records)
Cortex - Spiritual Tonic (Geomagnetic)
Goa Trax v.1 (Goa Records)

Album collaborations (vs albums in the works):
Yellow Pills (Mesmerizer/Mind Control Rec/2I4U Rec)
I Want Your Kik (United Spirit/Pete The Moon label)
Skulls And Bones (Phonic Request/Hypergate Rec)
Elastic Reality (Cortex/Geomagnetic rec)

Label Profile:
Morningstar is a subdivision of Geomagnetic Records. Uplifting, melodic, full-on, progressive and perfect for those ecstatic moments of sunshine and awakening, the Morningstar label knows you want to be carried on a cloud of feel-good grooviness as you welcome the morning light! www.myspace.com/geomagnetic

Geomagnetic.tv was established in the summer of 2001. Their first major international release is the legendary DVD project "MAGNUS" geodvd001. Since then the label has grown into a full fledged major electronic music and media label. Based in San Francisco and focusing mostly on music and visual related projects, you can expect to see lots more cutting edge releases on the way from this award winning crew! Geomagnetic.tv was started by Spook one of the founders of the prominent San Francisco 3D FX and Multimedia boutique known as Minds Eye Media (est.1995). www.mindseyemedia.com


CREDITS
Mastering: Sergio Chaves @ Meteor Burn Lab (Portugal)
Artwork by Green Mouse Studio (Paris France)
Distribution: Psyshop.com / Geomagnetic / Ingrooves
http://geomagnetic.tv/news/geocd058
http://soundcloud/geocd058 for full mp3 Samples online.
info@geomagnetic.tv mp3 Samples online.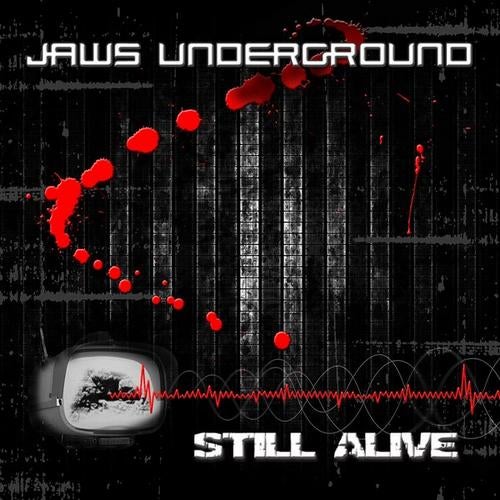 Release
Still Alive
Release Date

2010-11-16

Label

Geomagnetic

Catalog

GEOCD058