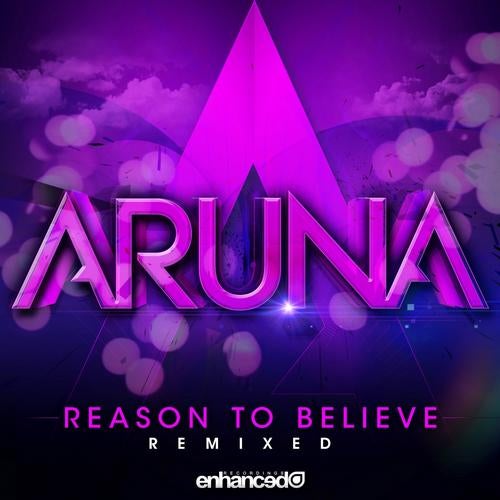 Since its original release earlier this year, Aruna's 'Reason To Believe' has gone on to be a stand out vocal for 2013. Now this sensational release returns with no less than 6 fresh new remixes to please any listener.

Having already received support from global megastar Tiesto & Armin van Buuren, the Paris Blohm remix of 'Reason To Believe' really is all that. Hot off his first original release with Enhanced - 'Lost In Me' - Paris Blohm injects a colossal amount of energy into his festival built drop whilst preserving Aruna's ethereal vocal. The future is bright for this young American talent!

Having made a huge impact with his remix of Juventa's 'Move Into Light', Toby Hedges teams up this time with High 5 for a punchy and melodic trance remix. From the heartfelt breakdown to the spine tingling drop, this duo has given this track a new dimension that it deserves. Support from Armin van Buuren on ASOT and Above & Beyond on ABGT!

Up next on remix duties is up and coming electronic producer - Fractal. Making a big name for himself in the scene with his ever-so-hard-to-categorise productions and collaborations with none other than BT, he provides some fresh and twisted beats while keeping the mix just as melodic as the original. Cleverly cutting Aruna's delicate vocals and using them to make his own approach to 'Reason To Believe', the Fractal remix makes for an excellent alternative to the Original.

Stars of Enhanced Progressive, Speed Limits have been recruited to give their own take of Aruna's anthem. No strangers to making beautiful melodies, this duo do just that. Accompanying their celestial sounding breakdown is a filtered kick drum which evolves into animated and summery lead. Another exquisite production from progressive outfit, Speed Limits.

Next in line to rework Steve Kaetzel's original mix is no other than Aruna herself. Having received a film scoring and electronic music production major at Berklee College of Music, Aruna displays yet again her diverse talents. The Aruna Chill Out Mix is the perfect blend of ambient sounds and melodies tailor-made for lazy Sundays. A remarkable piece of work from one of Enhanced's brightest stars!

Last, but absolutely not least on this collection of remixes is Aruna's very own live Red Room Sessions Acoustic Mix, a response to years of popular demand for a studio recording of her infamous unplugged Red Room Sessions videos. This is a one take live recording of Aruna tinkling the ivories its beautiful, perfect and a fitting conclusion to this release.

6 outstanding remixes in one release. A gem for any Enhanced fan and a tribute to the multi-talented Aruna!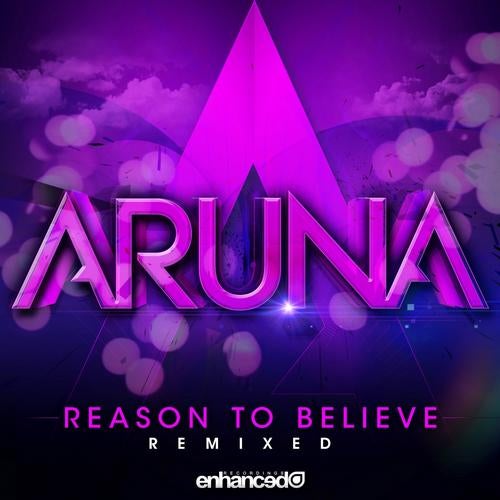 Release
Reason To Believe (Remixes)