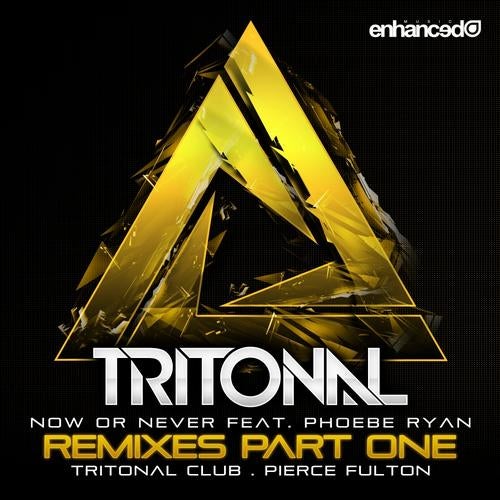 With their latest single 'Now Or Never' racing up to #6 on the Beatport Progressive House chart in a matter of days since its release, and with heavy support on both SiriusXM and iHeart Radio, Tritonal have been working away to give an extra dimension to this rapturous track and have recently put the finishing touches to their 'Tritonal Club Mix'. As well as working their own magic, Chad and Dave have also enlisted burgeoning US talent Pierce Fulton to put his own unique spin on the single.

The 'Tritonal Club Mix' takes the melodic original and brings added punch for the dancefloor, intensifying the builds and breakdowns to give it even more force when booming from nightclub speakers. As the suspense increases almost to a breaking point before each drop, with Phoebe Ryan's vocals becoming a call to arms for the legions of loyal Tritonians around the world, it gives way to a pounding drop, with echoing synth sirens and huge electro chord progressions. Already with support from Hardwell, Nickey Romero, W&W and others, Tritonal are bang on point yet again.

In the next remix from the package, 21-year-old Pierce Fulton shows off the ever-growing ability that has been gaining him recognition from the likes of Tiesto, Above and Beyond and Nicky Romero as well as earning him a coveted opening spot on tour with Tommy Trash and Wolfgang Gartner this fall. Starting with a rolling electro house bassline that builds momentum from the outset, he drops down into airy vocals then expertly layers keys over the top before bringing the beat back in and taking the energy right back to the freight train of a bottom end.

These two incredible remixes form another facet to the amazing sonic journey that Tritonal have been taking their fans on throughout this year with their three part 'Metamorphic' EP series. The second chapter 'Metamorphic II' comes out on Monday 25th November and features 'Now Or Never' and first single 'Follow Me Home', as well as the hotly anticipated 3rd track 'Electric Glow'.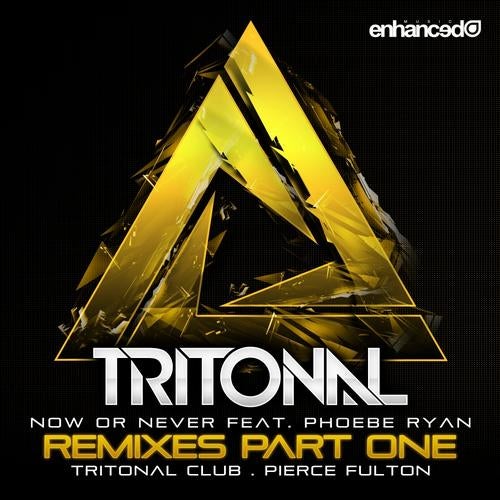 Release
Now Or Never (Remixes Pt. 1)