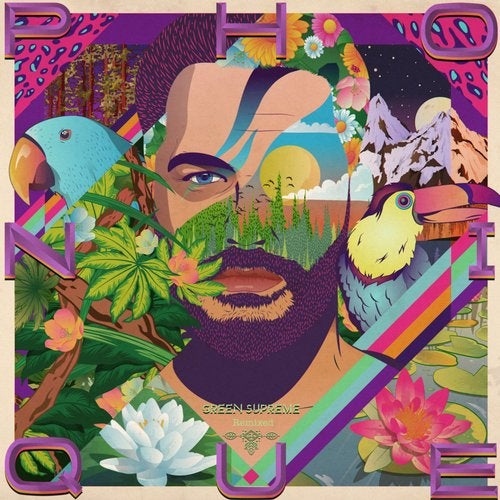 In February 2017 house music veteran Phonique dropped 'Green Supreme' on his own Ladies and Gentlemen imprint, his fourth studio album which was a collection of 11 exquisitely produced tracks. Since then, there's been a steady stream of killer remixes that have taken the source material in different directions, and now with Green Supreme Remixed, these are gathered together into one package with a handful of new exclusive remixes.

These fresh versions include Tapesh's rework of 'Reality Check feat. Eddie Fowlkes' - a bumping, groovy and hypnotic take which emphasizes the tracks dominance over the dancefloor. 'Vincent Price feat. LazarusMan' arrives with a Phonique and Malive remix - a stripped down house burner with a killer descending bassline, new-wavey pads and precise drums, accompanying LaruzusMan's sparse vocals.

Other exclusives include Douglas Greed's remix of the 'The Price' - a much spacier approach with a shuffling groove and sparkling melodies from the Freude Am Tanzen regular. Elsewhere, one of Green Supreme's biggest tracks - 'Something To Remember feat. Stee Downes' gets an amazing re-fix by Urmet K - a melancholic slice of tech house with soulful vocals primed for making moments of dancefloors for months to come.

This exclusive joins 4 other versions of 'Something to Remember', including stunning mixes by the likes of Argy, Nvvb, Claus Casper & Jean Philips, and The Unhottest.

'Something Special' - featuring the vocal talents of Ian Whitelaw, was always ripe for reworks - and three bomb-grade versions are featured here. Joining Phonique's own club mix, Nhan Solo drops a tough Chicago influenced vibe, while The Black 80s flip the script totally to highlight the synth pop roots of the track. Likewise, Sam Shure supplies plenty of tech house magic to keep every floor happy.

Wrapping up this stellar compilation, three mixes of 'Grass is Greener featuring Antonia Vai' also bring the heat - the club mix is joined by refixes by Larse and Kruse & Nurnberg.

All in all - 15 tracks that reinterpret Green Supreme's key moments into a myriad of new directions and shapes.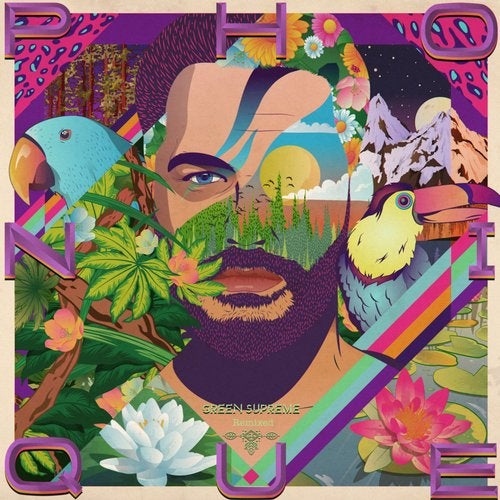 Release
Green Supreme Remixed
Phonique, Eddie Fowlkes, Lazarusman, Stee Downes, Antonia Vai, Ian Whitelaw, Tapesh, Douglas Greed, The Unhottest, Kruse & Nuernberg, Urmet K, Malive, The Black 80s, Larse, Claus Casper, Jean Philips, Bruno Be, Nhan Solo, Argy, Sam Shure, Nvvb

Release Date

2017-09-15

Label

Ladies And Gentlemen

Catalog

LG19