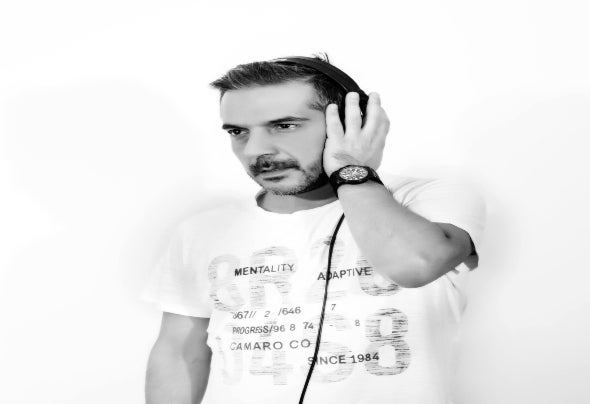 Vasilis Giotis was born somewhere in the middle of 1975.
From an early age had a great passion for music listening to many hours of radio and buying regularly, disks, tapes and CDs . He started djing in late 80's.
Having a deep appreciation of electronic music, he started playing professionally in local clubs.
He was also a DJ/Radio producer at the 'Top' radio station of his hometown Theves (Located In Greece).
After winning some local DJ battles in the early 90's Vasilis Giotis became resident DJ at 'Club Draft' and' Camelot bar' in Theves.
This led him to land a resident position for 10 years. His Rock nights, every Tuesday, in 90's was very popular.
In 00's he started playing music in several clubs in Athens like 'Envy', 'Don't Tell Daddy', 'Caprice'.
He was also playing music at 'Mostar Alterna Café' in Chalkida .
Every summer he was playing music in several islands of Greece and always used to whip the crowd into frenzy!
By the end of '90s, an additional 3-year experience in a local record store, led him to gain more knowledge on the music industry,so he began learning and producing electronic music.
He likes playing house music but in his sets many sounds, such as minimal, progressive, techno, disco, are appeared.
He has released the banging tune 'Take me highe'r with the support of many djs.
He is completely self-taught, and his musical inuences derived from the rst electronic, soul, funk, disco Groups like Yellow, Kraftwerk, Depeche Mode, Eurythmics and artists like Annie Clark and Bronskie Beat.