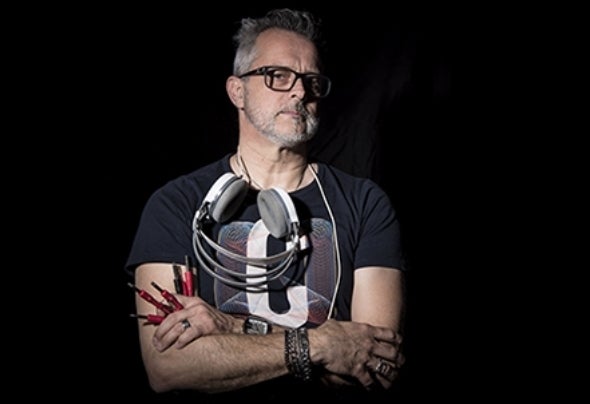 Klod Rights is a musician, a composer and record producer of electronic music.
His career started in 1986 soon after discovering his great passion for electronic synthesizers at an early age. Recorded live at his home, The rst album has been released in 1986 under the label called Discomagic (Lombardoni-Milano-Italy). 
At the end of the 90s, following the rst launch, Klod Rights composed and
produced other records distributed by D.F.C. and Creative ( Bologna-Italy)
under the supervision of Giovanni Natale. He collaborated with Dj Aleksij
(Slovenia) for the creations of various remix and singles for labels such as
Big Love (Seamus Haji), Stereo Cool ( Chus & Ceballos), a remix for Southern
Fried Records ( Fat Boy Slim) and Dream Beat (Jo.T.Vannelli). Klod Rights composed several other tracks later included in album compilations all over the world. One particular track out of those album compilations drew attention for its sound characteristics. It was fully composed and produced by Klod Rights and it was selected among other productions and published on Rete 105 Club Compilation, one of the most important Radio based in Italy. At the present Klod Rights continues his ongoing production of new music tracks and collaborates as composer and sound engineers with colleagues and several other labels. He is persistently involved with researching new techniques using a variety of digital and analog instruments to create a very attractive sound and melodies that people enjoy.