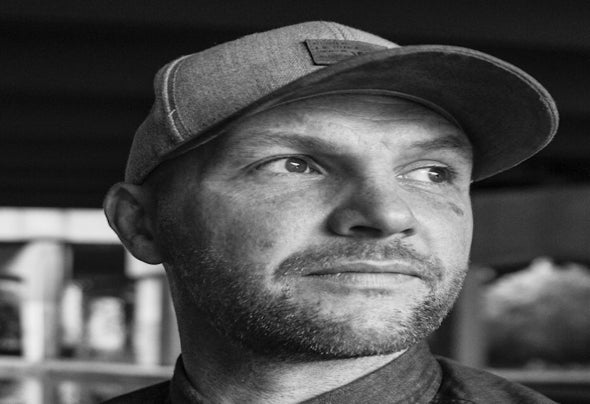 Kinrade is a DJ and Techno Producer from Manchester UK.
After starting out, playing Progressive House Records in the 90's, it wasn't until 2009 when Kinrade got into producing and his sound was noticed early on by iDJ magazine which saw him appearing in their Raw Talent feature for both a DJ mix & Production in consecutive months. 
His rst release, the "Grave Robber EP", back in 2010, hit the stores courtesy of Berlin based 'Bad Label Lahorn', followed soon by a string of releases on the established label Bigger Deer Recordings which saw Kinrade receive support from the likes of Slam, Reset Robot and Nick Warren, thus establishing himself amongst other artists releasing on the Deer imprint including Funk D'Void, Paul Loraine and Nathan Coles. 
Following a urry into the world of Electronica which brought about the very diverse 'Sexy When Washed EP' which was released on the Philadelphia based label Rad Summer, Kinrade began to push his sound into the Techno realms with grinding percussion and intense Kick drums being the driving force. 
With releases on labels such as Gain Records, Society Music Recordings & BubbleJam Records, Kinrade's distinctive and original brand of techno saw further recent releases on UNO. Records and Minimal Sessions. 
2020 kicked off with a bang with the 'FUX' EP on Mechanikal and 'Clockwork Sponge' dropping on the killer Berlin label Carti Records. With new projects on the horizon and a clear direction of sound Kinrade will be pushing his Techno to new levels.