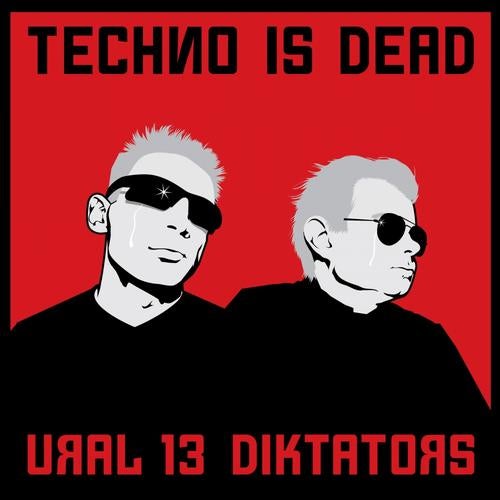 Techno Is Dead is the second album from Ural 13 Diktators. It's a crossover between the whole musical scene of 80s through Hi-NRG disco to rock and pop without falling to ride with cheap cliches or ripped samples. Released originally in 2002 as 3x12" vinyl and digipak CD, selling close to 10.000 copies together. Digital reissue and one bonus track in 2013 with the original solid mastering by Mika Jussila / Finnvox retained.

The full length album is dedicated to Techno music (R.I.P 1982-2002). Techno was born in 1982 to the loving family of Hi-NRG producers. It is obvious that techno wasnt invented by some people so often claimed responsible for but these Hi-NRG innovators (like Patrcik Cowley with his Tech-No-Logical World) way back in 1982. Techno had its moment of glory ten years ago but because of lack of respect and knowledge of music history techno has degenerated during the past few years.

But after listening through the album you might think is Techno really dead? Or has the new renaissance just begun?

Techno Is Dead is a booming slow motion electro with cold funeral melodies providing a nice intro for the album. Wait a minute. Is this a prototype for the Skweee genre?

The Mission tells a combat disco story about two Soviet fighter pilots. Epic synth melodies, disco beats, solid bass line, sound effects and radio conversations would make this a great movie soundtrack.

Blind Love a sweet pop song flirting with Hi-NRG, techno and retro Amiga chip tune soundscapes. Lead vocals and vocoders by the Finnish singer Teemu Hovila. You're the treble, I'm the bass, let's find a common pace. Licensed to Alphabet City for a single release in 2004.

Rest In Peace starts as a raw techno track with thumping bass drum and vocal percussions. Dance floor should be ready when the reversed and modulated bass drum kicks in. Finally a beautiful vocoder choir sings farewell to techno.

Lonely Star is a passionate homage to the 80s sounds. Electro disco with octave bass lines, synth arpeggios, vocals percussions and guitars time warp you to a retro heaven.

Ready For This? combines Hi-NRG rhythms with screaming hard rock guitar riffs and vocals to form a sudden mosh pit on the disco floor. If you think Ural 13 Diktators are cheesy, you should be ready for this.

Goodbye! is a dark fusion of industrial, electro and alternative rock. Chilling lead synth melody, staccato bass lines, guitar walls and desperate vocal choir singing goodbye to world when dying together. End of story.

Night of Destruction continues with the dark sound scapes. Electro disco with haunting vocals asking: Where do the DJs go when they die? Do you think they have turntables up high?

Act of Terror is a fast paced hard techno slammer with unlikely Hi-NRG disco aesthetics and evolving synth melodies. Crossover slammer for the dance floor.

Code Red is the hidden gem of the album. Power techno with epic synth stabs and rolling bass lines combined with break beats and scratching. Demo version of the track got already lots of radio play in Germany months before the actual release and this would probably have been a successful single release. Maybe resurrected with the digital release.

Despair of Creation shows the diktators going a bit crazy or even psychedelic with their techno. Pounding bass drums, urban rhythms, fat bass lines and sweet chord harmonies are messed up when the drunken sing-a-long vocals and laughter kick in. Who needs Auto-Tune?

Running Out of Time is a funky deep house track with slap basses, finger snapping and a long guitar solo. Perfect outro for the original album.

Blind Love (Instrumental) is a previously unreleased instrumental demo version containing a lead synth sound which is not included in the album version. Purpose of the synth was to help the vocalist Teemu Hovila to sing the lead melody. Remastered in 2013 as the demo didn't have the Finnvox mastering.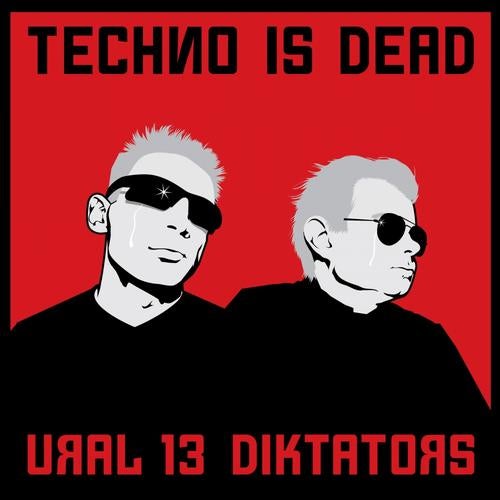 Release
Techno Is Dead