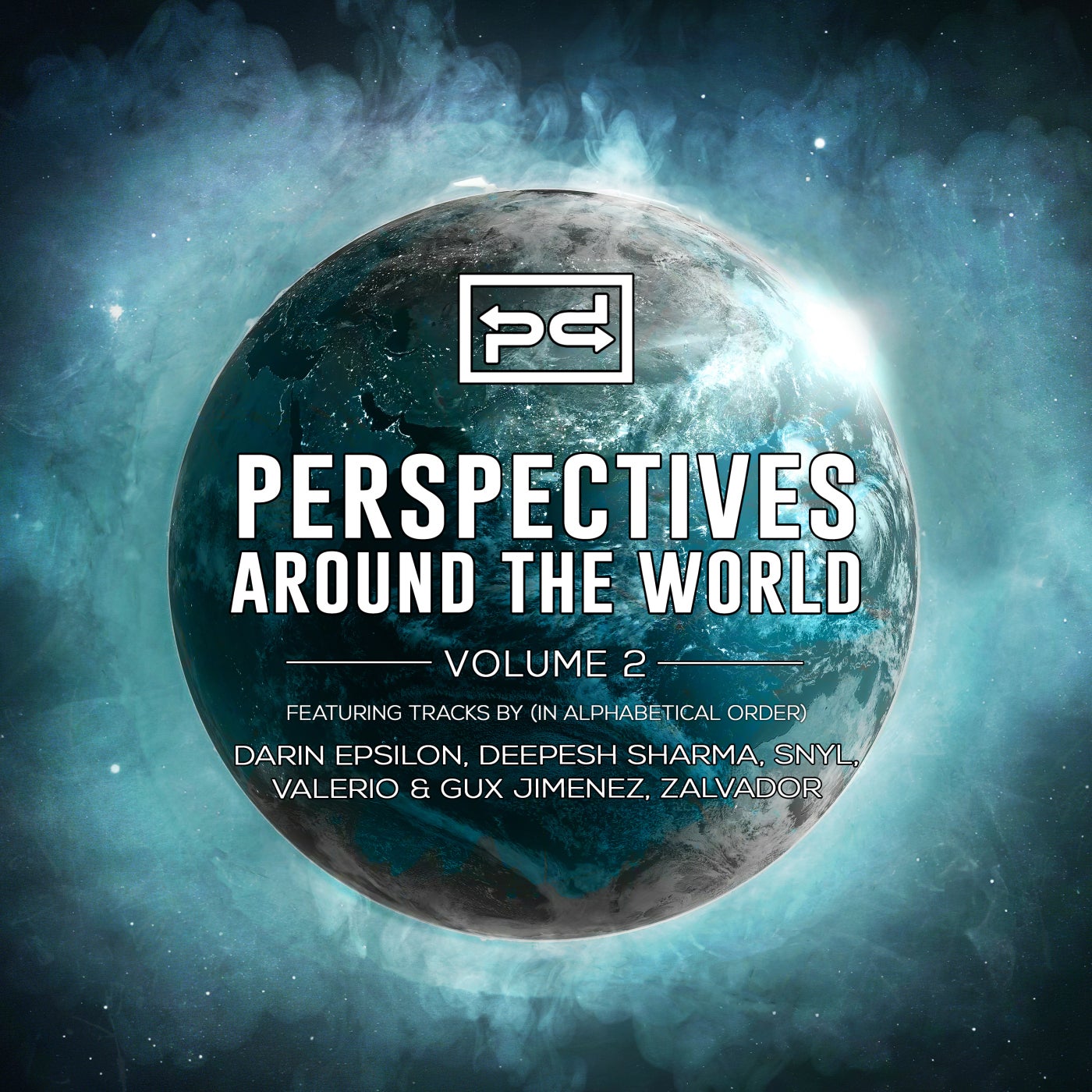 Launching the "Around the World Series" in July 2019, Perspectives Digital promised to introduce a selection of exceptional artists to the underground dance music fraternity. Continuing that pledge, Vol. 2 sees a quintet of new tracks featuring (in alphabetical order) Darin Epsilon (USA), Deepesh Sharma (India), SNYL (Hungary), Valerio and Gux Jimenez (Colombia), and Zalvador (Colombia).

Opening the EP, label head honcho Darin Epsilon showcases another melodic gem in "Day of Remembrance". Underpinned by muted arpeggio and rolling percussive groove, a free-flowing lead line meanders across proceedings with ease while mirrored cello strings and a counterpoint glassy motif add layers of depth and aural texture. Building effortlessly, through a gloriously stripped-back breakdown, the final stages continue to combine rhythm and melody in a sonic showcase of craft and technique.

A new artist to the Perspectives Digital fold, Deepesh Sharma is a regular sight across the clubs of India, and internationally in Amsterdam, Barcelona, and Thailand's "Full Moon Festival" in front of 60,000 party-goers. With performances alongside the likes of ARTBAT, Christian Smith, and Robert Babicz, a nascent production career has seen releases for Minitech and Orange Recordings now followed by the hypnotic bass power of "Let Me In" for PD. Full of driving energy, heavy kicks, and cadenced hats, a shimmering arpeggio filters into sonic range while a reverb-laden piano adds a subtle motif. A movie sample adds texture at the midpoint while a searing new phrase adds intrigue in the second half with a rarely heard fade to finish.

Beginning his career in 2004, Ferenc Topa has had considerable success under a number of different production monikers, not least under his Reelaux which saw him release on the likes of Armada, Pacha, and Perfecto. Under his SNYL soubriquet, the Hungarian artist has seen his music featured on the likes of Click Records, Stellar Fountain, and Artessa Music. Another Perspective Digital debutant, "Manoka" ripples across its 6:30 timeframe with mesmerizing drama. A club-friendly beat provides a strong anchor while a sustained analog bassline filters in and out of range with ease. Hitting its stride post-breakdown, a dynamic energy carries the track forwards with ease.

From the 16th century walled town of Cartagena, Gux Jimenez has seen his profile rise consistently with over 15 years experience in the underground dance industry. With almost 300 production credits to his name, the Colombian has continued to impress with regular appearances in Beatport genre charts. Furthermore, music signed to likes of UV, Balkan Connection, and Clubsonica Records, Jimenez has consistently found support from peers and fans alike. Joined by fellow countryman Valerio, himself an artist of note, "Serendipity" immediately makes an impact with its chest-thumping kick and ticking percussive top line. Through a rich sonic palette, an array of melodic layers entwine and develop as chord progressions add atmosphere and emotion. A hard-edged lead adds dynamic power at the breakdown while the track explodes in the second half with a sumptuous milieu of rhythm and melody.

A debut in November 2018 saw Zalvador make waves with his "Boreal" EP on Soundteller Records. With a penchant for the sounds of progressive house and melodic techno, the Colombian artist has continued to gain notoriety and success with additional music signed to the likes of Freegrant Music, Bonzai Progressive, and 3rd Avenue. Constantly developing his unique sound, Zalvador delivers an impressive Perspectives Digital debut with "Zenit". A hypnotic arpeggio and driving beat open proceedings while metronomic hi-hats add definition to the sonic collage. A crisp, syncopated arpeggio enters the arrangement with dynamic key change adding smooth emotion. White noise washes build to a crescendo at the midpoint as "Zenit" maintains a delicate balance of melodic subtlety and dancefloor character.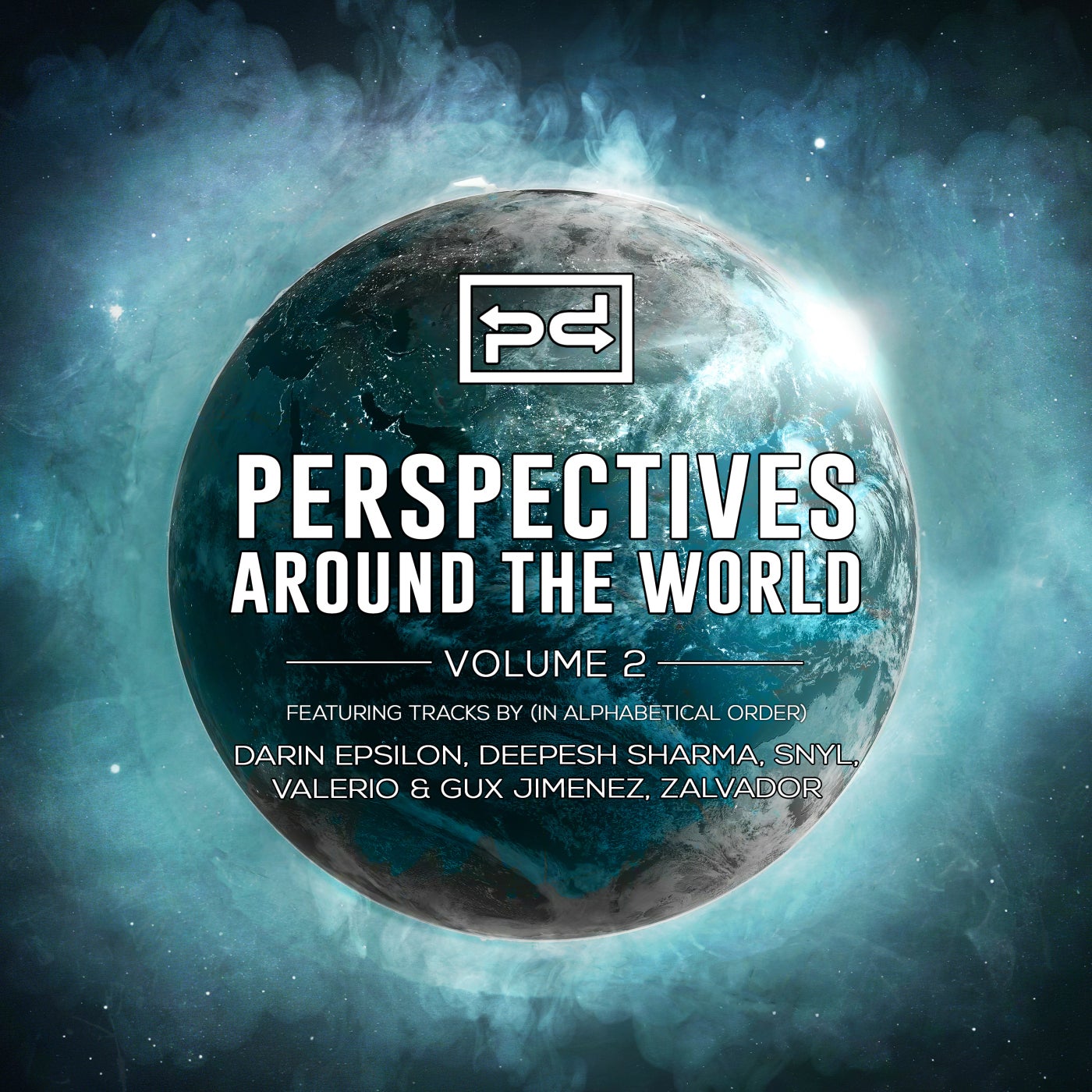 Release
Perspectives Around the World, Vol. 2