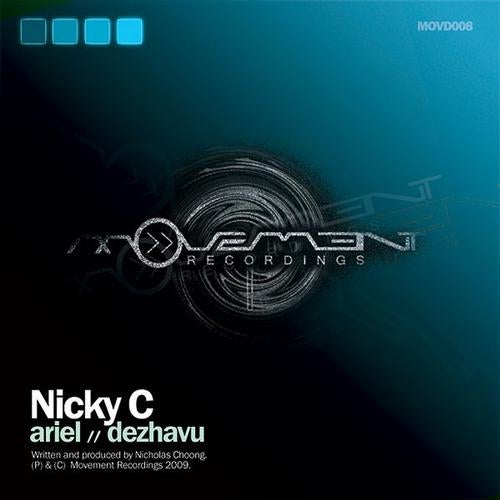 At the same time that Movement Recordings drop the first unmixed CD Compilation of the label, one of the fastest rising talents from Malaysia joins the Movement Rec Artist roster!

Nicholas Choong aka Nicky C delivers his first personal EP entitled 'Ariel' after his recent smashing remix on Movement's latest release 'Absence' (MOVD007) by Tash. Nicky brings a spring feeling into the winter time through the 2 featured tracks of this EP, 'Ariel' and 'Dezhavu' which was co-produced by Nicky and his buddy Ian Ross.

His solid housy style, the magnificent progressive beats & rhythms, the warm accords & all the rest arrangements of Nicky can definitely work on dancefloors and soundsystems of electronic music lovers, such as dj sets and performances of top players and wellknown producers..!


RELEASE INFO / FEEDBACK

Markus Schulz / GlobalDJBroadcast, Coldharbour, Armada:"Nice, will try them!"
Harry Lemon (aka Lemon8) / Bandung, Armada: "2 very enjoyable tracks I'll play for sure!
Jaytech / Anjuna: "Lush proggy goodness. Ta!"
Darin Epsilon / Perfecto, Baroque: "Top notch productions here. Nicky C is definitely one to watch. Great production quality in both cuts, plus some very catchy melodies"
Matt Cerf / Armada: "Dezhavu is cool!"
Andreas Hermanson / Inkfish: "Thanks for the promo. I really like the vibe on both tracks here"
Chloe Harris / Progressive Sounds: "Very good synths and many sounds. Very good builder tracks!"
Luke Porter / Tribalvision, Flow Rec: "I like Dezhavu, melodic and uplifting - great track"
C-Jay / TheSessions, Baroque: "Good package..!"
Sasha Le Monnier / C.O.U. Music - Source Of Gravity: "Like the warp up & laid back vibe to 'Ariel', will be supporting!"
Hyline / Jetlag Digital, Adult House: "Full support for Ariel"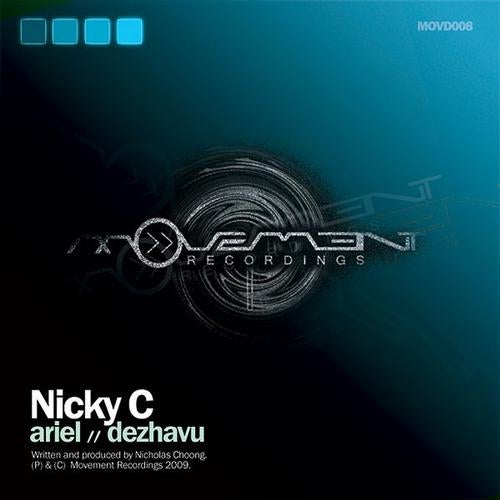 Release
Ariel EP