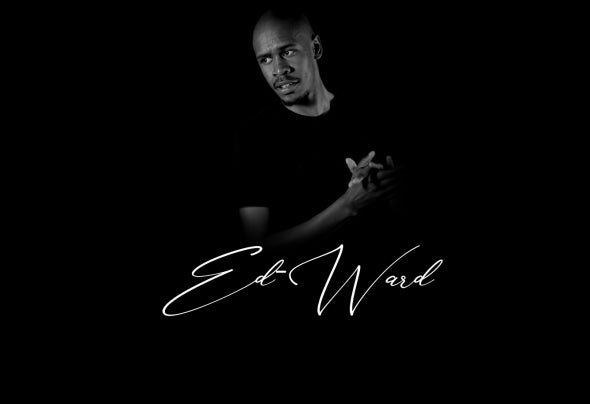 Born in the far north of the Free State Province of South Africa in a small town called Sasolburg, Jabulani Edward Mzumbe known as Ed-Ward is a young talented, passionate, unique self-taught House Music DJ & Producer. His undying love for music & curiosity about music led him to experimenting with different types of DAW software (Digital Audio Workstation). This led to him to start producing in 2010 and later developed the love and skill of Dj'ing in 2013. MUSIC BREAKTHROUGH.
In 2015 Ed-Ward Released "My World EP" which was his rst ever EP under record label, U.P.R. (Under Pressure Records). This EP opened a lot of doors for Ed-Ward as his name was
at the top of every house heads list. One of his songs titled "Stop Pushing Me Away", taken from My World EP got featured on one of the biggest Compilations in the House Music scene titled Hit Refresh Vol.1 Mixed by Tim White & DJ Strat3gy which got released under House Afrika in 2015. CAREER HIGHLIGHTS.
His album "The Wicked One" got featured on House Afrika's Mzansi House Vol.3 a 4CD Bumper Pack along with Mfr Souls, TonicHD and Ta-Ice's album in 2016 under the award winning record label, House Afrika. The 23 year released an EP in January 2019 under one of the biggest house music label in South Africa, Stay True Sounds owned by internationally renowned DJ/Producer and radio host KidFonque. The EP has been receiving support from
Vinny Da Vinci, DJ Christos, Jullian Gomes to name a few. He also featured as a guest artist on 5FM's Selective Style Show with KidFonque.
Recently, one of his 2019 singles "Rage" has been making waves on the internet. The track also got a nod from UK based record label Aluku Records, and was featured on the Record
labels latest EP "Aluku Records Various Compilation SA Edition Pt1"... along with other chart toping producer/dj's, This song has been receiving support from international DJ's Djeff, Ame & Dixon to name a few.