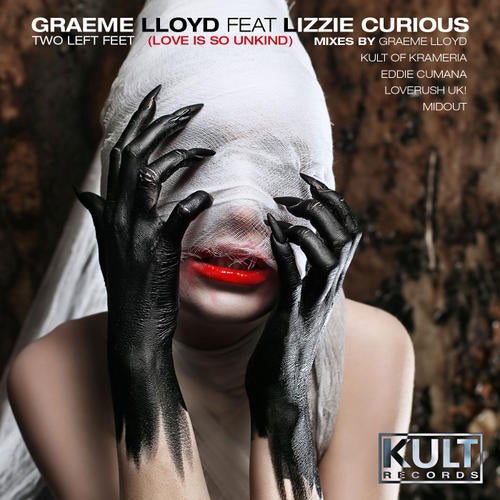 Release Date

2010-12-14

Label

KULT

Catalog

632X
Two Left Feet (Love Is So Unkind) is Graeme Lloyd and Lizzie Curious' slamming point blank follow up to "New World Translation" which was featured by Faithless on Pete Tongs radio One essential mix and championed by Sister Bliss, George Accosta, Dj Vibe, Robbie Rivera, The Hunchman, Graham Gold, Quintin Harris and many more & Charted up to 17 on the UK Buzz Chart and Cool Cuts Charts!

This new single contains (5) remixes from master producers, KULT of Krameria (Portual) Midout, Loverush UK! and US based Eddie Cumana, ...it sports a mix for every floor and each remixer has done a great job at extending the song to a new audience! Already supported by Pablo Ceballos, Cevin Fisher, Danny Ranpling plus many more!

A Second remix pack will imclude new remixes by Sflyer, Cloudg8 & Barrington Lawrence and Tibal Tarante. Look out for it this winter on KULT Records!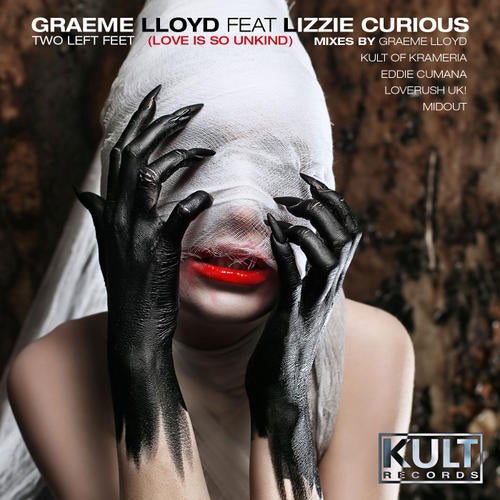 Release
Two Left Feet (Love Is So Unkind)
Release Date

2010-12-14

Label

KULT

Catalog

632X