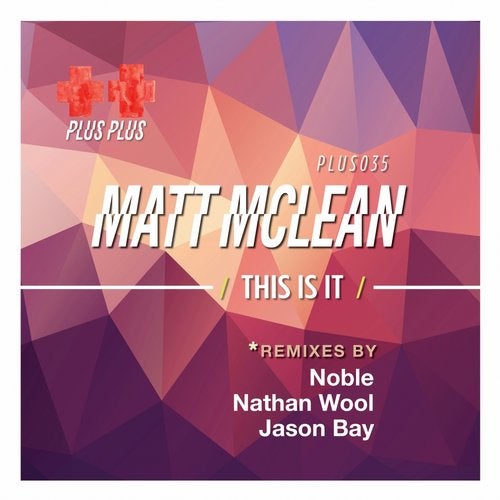 Release Date

2016-11-25

Label

Plus Plus

Catalog

PLUS035
Matt McLean has been contributing to Plus Plus for a hot minute now, so we decided to finally give an EP of his own. Matt bring his warm, analog inspired sound to the table on this one with "This Is It" kicking everything off. Warm, buttery pads engulf the track from the very beginning, creating a large and luscious space for the bouncy bass to stretch out chug ahead. Along with some tasteful brass swells, this one is perfect for those sunrise moments we all love.

"This Is it" is a quirky little track with it's wobbly synth running in an off beat time signature to create a hypnotic effect that you can't help but listen to, trying to decipher how it works while dancing the night away. A round, muted bass comes in accenting the groove with the poppy piccolo snare driving it home.

"Structured" shows McLean taking a tougher, more raw approach to his craft. With a solid heavy beat, the kick and drums keep driving the track forward with a heavy emphasis on the downbeat. Over the top of the raw beat we have dubbed out keys creating a subtle space and texture while the deep bass throbs underneath,

Noble is first up for the remix round, taking his NYC inspired approach with "Structured". A low, deep kick is the foundation the remix is built on, with a rolling, sub bass to compliment it. Noble takes the keys and swells from the original, making an entrancing loop that rides over top while some bouncy chords come in to glue everything together to keep the track moving forward.

Jason Bay has took the elements of Nobles remix and created to edits for the dance floor in mind. His "Ruff Edge" edit takes the raw drums from the original and he ads a buzzing bassline that dances throughout the track. JB's "Drum Circle" edit is exactly what you think it is, taking the drums once more and emphasizing the groove start to finish with his own added touch and flourishes along the way.

Nathan Wool is back once more, lending his remixing talents to "This Is It". Nathan takes the wobbly synth from the original and lets it ride, layering his own synths to enhance the original synth. Nathan brings along his signature drums, keeping them tight and punchy with plenty of space for all the elements to breathe.

Jason Bay's remix of "Real Smooth Like" is a moody, stripped down number. Taking the pads from the original along with the brass, he creates a rolling groove with the drums with a woodblock that punches through the mix. A dusty kick and off hat complete the track, keeping a lo-fi feel through out and a distorted, dubbed out guitar line to compliment the brass from the original.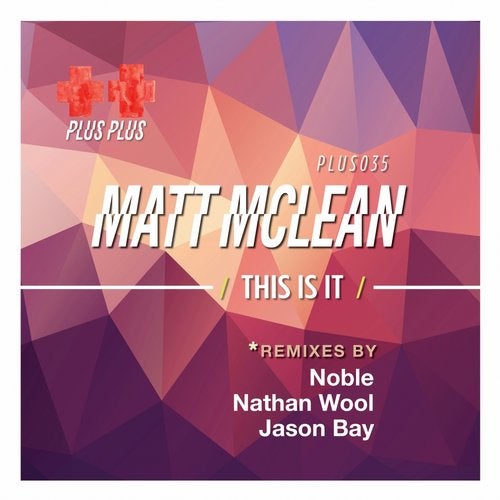 Release
This Is It
Release Date

2016-11-25

Label

Plus Plus

Catalog

PLUS035