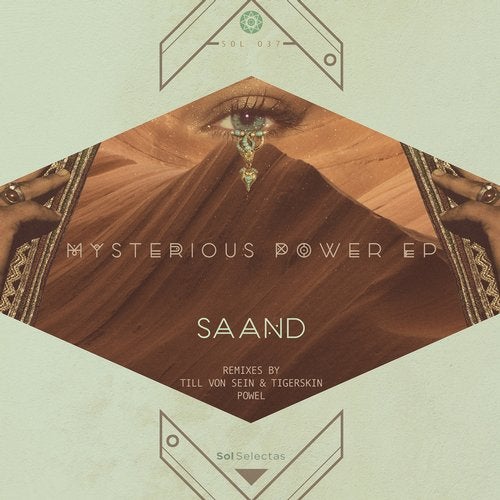 Los Angeles based DJ / Producer SAAND is welcomed to the Sol Selectas Records family with open arms as he makes his debut on the label with Mysterious Power.
Having already released on labels like Dilate, Motek, and Union Jack, this EP finds SAAND exploring his deep tribal side with 2 original tracks that seamlessly blend indigenous and organic sounds with modern beats.
"Fiddler" is percussive and hypnotic, with mesmerizing melodies and atmospheric intergalactic noises weaving in and out over a thumping tribal beat. The deep bass keeps you glued to the dance floor as the echoes of a forest medicine man chanting takes you far away.
Tigerskin and Till Von Sein of the infamous Keinemusik label are both favorite artists and friends of the label, and deliver a beautiful smoothed out remix of "Fiddler". Lush chords, ethereal strings, dubbed out percussion, and an exquisite ever-evolving arpeggio create a feel-good Sunday afternoon vibe that takes you on journey towards a fading sunset. "Mysterious Power" gets its name from a message delivered by a legendary spiritual guru over a hard hitting tribal tune with flying hi hat''s and sharp percussion. SAAND channels a Rockers style playing a melodica live throughout the track, while Middle Eastern percussion fills lead you into an uplifting breakdown that pauses to reflect on how much we "feel it", before snapping back into the groove. Powel, another friend of the label, whose recent releases on All Day I Dream records have made some serious waves, delivers a stunning and timeless remix. Rich chords and deep sub bass pulse along with a subtle but prominent deep house groove. The audio odyssey develops and transforms into a beautiful sound scape of flowing arpeggios and gentle acid, creating dreams of a sunrise on the distant horizon.
The Mysterious Power EP from SAAND has a little something for every conscious dance floor out there, and is being supported by Djs Acid Pauli, Joyce Muniz, Yokoo, Atish, LUM, Jon Charnis, David Mayer, Marques Wyatt, Sonns, David Scuba, and Uone.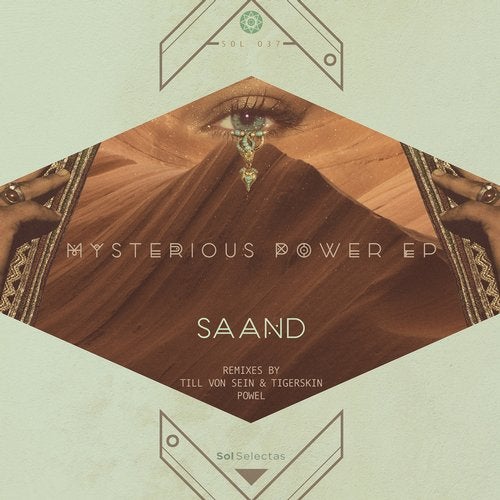 Release
Mysterious Power