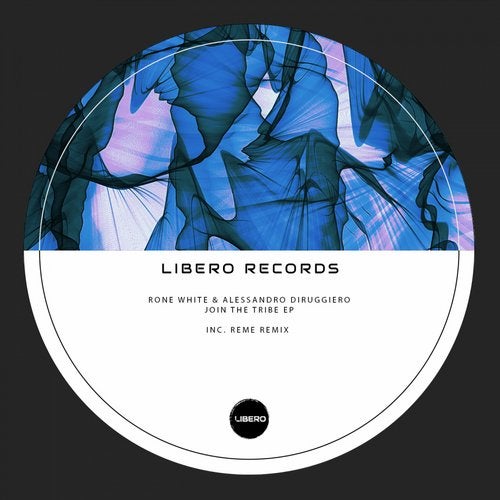 Hype
The next instalment of our ever-growing Libero catalogue comes from Libero family members Rone White and Alessandro Diruggiero. The duo is building a dominant reputation in the tech-house world; receiving support from the genres biggest players and frequenting dancefloors all over the globe. Their 'Join The Tribe' EP is their second Libero release and the latest in a string of high calibre releases, further cementing the reasoning behind their stellar reputation.

'Keta Loco' kicks things off with the raw vibe that we have come to know and love from Rone & Alessandro. Rolling rhythm and tonal percussion keyed in perfectly with melodic intricacies.

'Keep Going' piques a little more creativity with different velocities throughout. Layers of percussion are separated from the harder elements in the mix, giving a clear focus on the cadence that claves and castanets bring when implemented properly into a track.

The title track 'Join The Tribe' is yet more A1 work from the duo. Reminiscent of that Music On sound championed by Marco Carola; it carries an air of Italo flavour while very much retaining the strict Libero ethos of focussing on the flow-bearing percussive elements in the track.

Tying things up, Manchester local and hot prospect - REME - delivers a driving remix of 'Join The Tribe'. Filled with signature flavour that has earned him serious kudos from the likes of Jamie Jones, Joseph Capriati and many other taste-making names in the game.

Rone White & Alessandro Diruggiero's 'Join The Tribe' EP is proudly presented by Libero Records.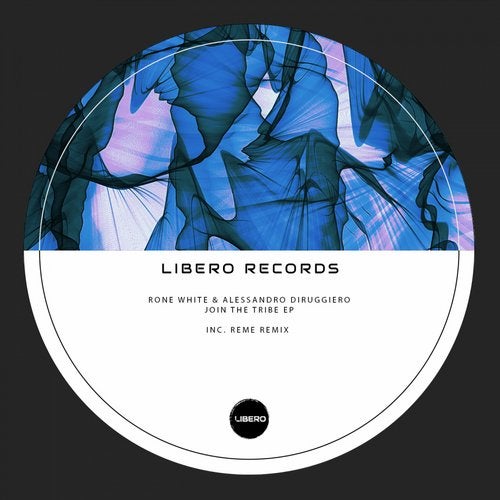 Hype
Release
Join The Tribe EP