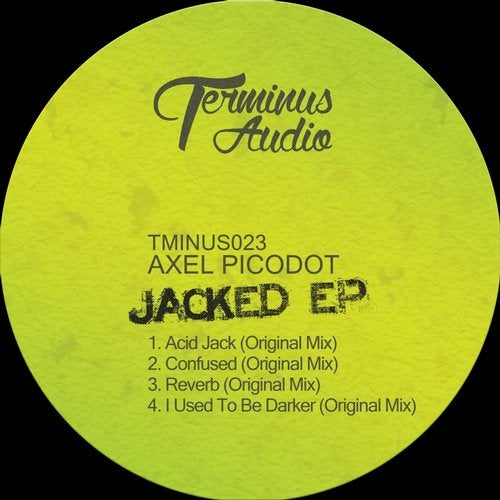 Axel Picodot is an upcoming DJ/Producer from France delivering an awesome first outing on Terminus Audio. These tracks are purely fit for a dark and sweaty underground club night - packed with old school sensibilities and modern concepts. Dirty acid lines, 909 percussion and even some industrial techno elements are found in this release... The title describes it perfectly - 'Jacked EP' - these tracks definitely jacked. We are confident all of these tracks will make an impression on the current underground landscape with the future classic sound Terminus has become associated with. Without further delay: Axel Picodot - Jacked EP.

'Acid Jack' comes out the gate with a bang - this is a jackin, dark acid number. A booming baseline, rolling claves and clever percussion ensure the groove this strong with this one. Perfect to set things off on unsuspecting club-goers. Classic, pumping acid created with the DJ in mind. You cannot go wrong with 'Acid Jack'.

Next is 'Confused'; which takes us further into the twisted mind of Axel Picodot. A heavy-duty kick anchors the track, as a cool reverberated stab serves as the driving factor. Claves, woodblocks and intricate hi-hat work are at the forefront, with plenty of unexpected edits and great drum programming. This should find a place in the sets of DJ's worldwide.

'Verb' follows suit with 'Confused' - large and looming with a hellacious industrial hit resembling a piece of metal being smashed, plods forward, surrounded again but excellent drum execution from Axel Picodot. A little more unconventional than the tracks before it - this is an essential for those who like things a little experimental and heavy.

Last and certainly not least is 'I Used To Be Darker' - which brings to mind shades of the classic productions of Oliver Huntemann & Stephan Bodzin. An almost playful, dark synth acts as the lead, with crisp sixteenth-note running claps and an almost 'breathing' effect driving the track forward. Another excellent tune from Axel Picodot and a little more funky, light-hearted than the preceding tracks.

We are extremely proud to release the 'Jacked EP' from Axel Picodot and cannot wait to hear what he comes up with next. Terminus Audio Techno worldwide continues!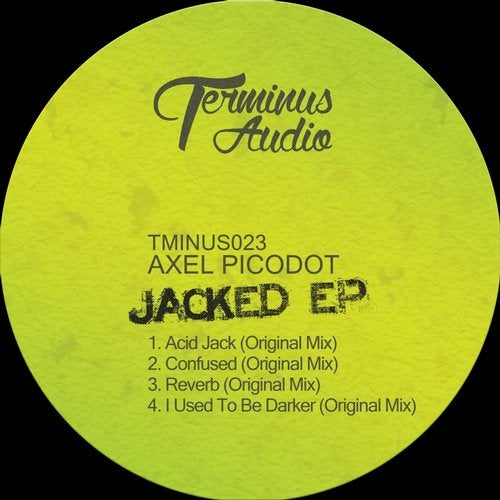 Release
Jacked EP