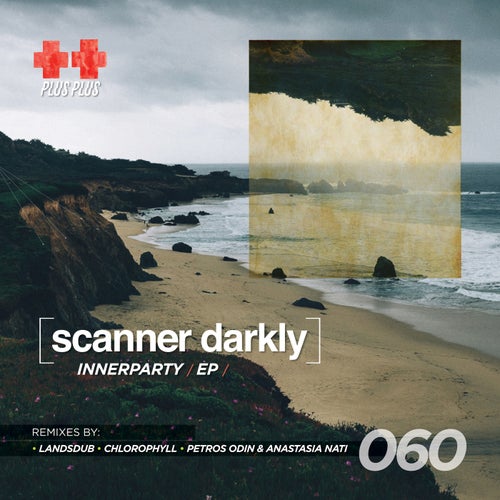 Release Date

2021-01-22

Label

Plus Plus

Catalog

PLUS060
We're kicking 2021 off with Scanner Darkly's debut EP on Plus Plus, Innerparty. After the wild trip that was 2020, Scanner Darkly was able to use the lockdown to explore his craft and really explore the sonic landscape. Along for the ride we have fan favorite Petros Odin on remix duties, along with rising star Lansdub and the OG Chlorophyll on tap.

The EP opens with 'New Speak', a chuggy journey into darker tones and textures that maintain momentum. With a focus on a driving drum rhythm that is pushed by punchy baseline underneath, the track wastes no time getting into it's stride with loopy synth line and a tight, percussive synth led melody. New Speak continues with bombastic, Moog inspired FX flying around while still showing restraint and maintaining the tension throughout.

The title track of the EP follows, with Innerparty being a throw back to vintage techno inspired house tracks of years past. A drum groove with attitude is front and forward, with a low, drawn out percussion hit driving underneath. Chords fuller in and out before a a rhythmic synth stab adds much appreciated relief and direction. Hypnotic vocals build up before all mayhem is unleashed half way through, from then on it's a spring to end while trying to catch your breath when you can.

Scanner Darkly's 'Ministry of Truth' shows off his signature approach to sound design with deep, swirling synths that bon and weave throughout the track while still keeping his foot planted in the darker shades of house with his attention to groove and choice of sounds achieving his vision of dance floor chaos.

First up for the remix round we have Lansdub, who is quickly becoming a fan favorite and building a reputation for hazy beats and blissed out grooves. Lansdub's approach on New Speak takes the staccato synth stabs, pitches them down a touch to create a more mellow experience that is accompanied by his signature laid back drum grooves with sublime pads filling the space.

Chlorophyll returns once more with a no frills approach to 'Inner Party'. A raw, stripped down drum groove drive the track while the vocals walk a tightrope and feel mere moments away from falling apart. The rhythmic synth stabs from the original are stretched to their limit, being pushed and pulled at will. Chlorophyll's take on sublime techno is one to keep an eye on.

Petros Odin is back on remix duties, with his new studio partner Anastasia Nati in tow. Their take on 'Ministry of Truth' is the culmination of all Petros production hallmarks, from his tight and chiseled drums to his meticulously sculpted baselines. Anastasia balances out Petros grooves with a unique take to melody with unanticipated sounds that catch you off guard but the complimented the whole. This is no different than their take on 'Ministry of Truth' where they twist the the beefy sythns from the original and build up a whole new hook with live strings adding a touch of cinematic drama.

2021 is off to a great start, and we are excited to continue our work with this great crew of artists. Cheers!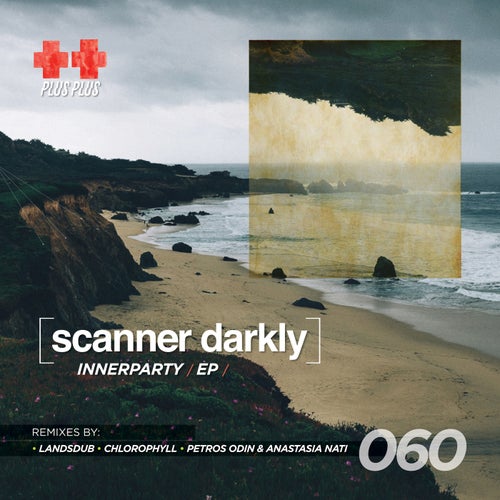 Release
InnerParty EP
Release Date

2021-01-22

Label

Plus Plus

Catalog

PLUS060