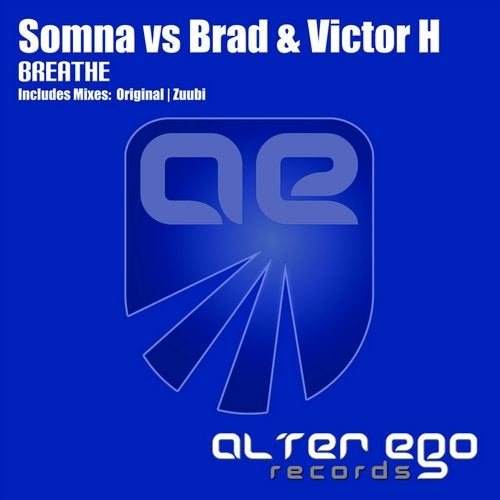 Candian forces combine with Somna, Brad & Victor H taking charge of release 161 on Alter Ego Records! Breathe is the order of the day and this one certainly does leave you short of Oxygen with its compelling theme and majestic festival flavour!

A track with it all, energy, passion, drive, captivating themes and a clear sign of great things to come from this new production team! We also have two first class remix to boot from Zuubi!

The original mix is led by a hard hitting, crystal cut, side-chained bass alongside a glitchy and highly grooving percussive line, which floats along perfectly! Also on show is a delightfully emotive theme, evocative plucks and soothing strings! The boys provides us with high tension building intro tones, followed by an expressive and interesting break which then explode's into one hell of a climax! Impressive stuff from the daring trio, don't miss this one!

Zuubi's interpretation is boasts playful percussion and funky undertones whilst making perfect use of the blueprints from the original. Boasting a fantastic grooving intro, a melodic showcase in the breakdown and a fantastically written climax! You will be hearing a lot more from this man!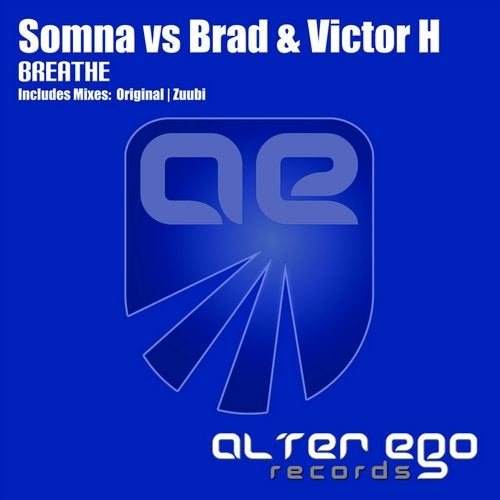 Release
Breathe