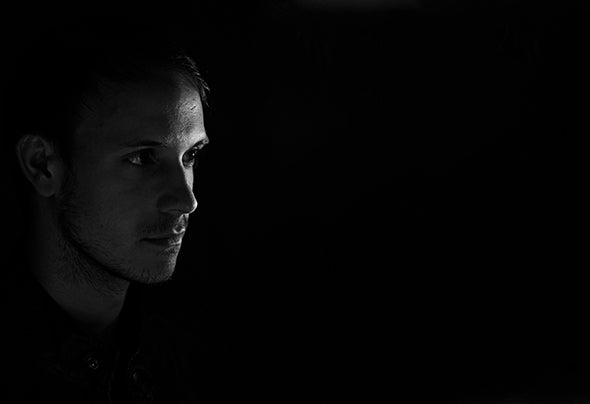 An alluring sound and dreamy combinations, reaching a skilful mix of vibrating rhythms with a deep groove. That is a fair description of the musical production of Mark Howls, an artist whose purpose is to explore bewitching worlds, letting himself be swathed by the magic of sounds.
Mark Howls's passion for music has intensified over the years, starting when he studied piano as a young child, and in later years switching to electronic composition. He founded the band Jive Me and the label Distor Records; he is also known under the artist name Toutant.
Starting in 2014, Mark immersed himself in the world of minimal techno, creating twelve EPs in the space of five years. His single « Mystic » composed in 2016 in collaboration with Swann Decamme, sealed a new turn in his career, whereby he expanded his stylistic universe and shifted his musical output towards melodic and deep house. His single « Elyxium », released in 2019, points to a promising future.
In the studio, Mark uses acoustic instruments, synthesizers and an endless variety of percussions, to build his unique sound. Mark Howls has released his music on prestigious labels including Earthly Delight, Magician on Duty, Dawn Till Dusk and Curiosity Music. This year he's finally decided to come out of his magician's cave to perform live...a new and alluring path in his career.