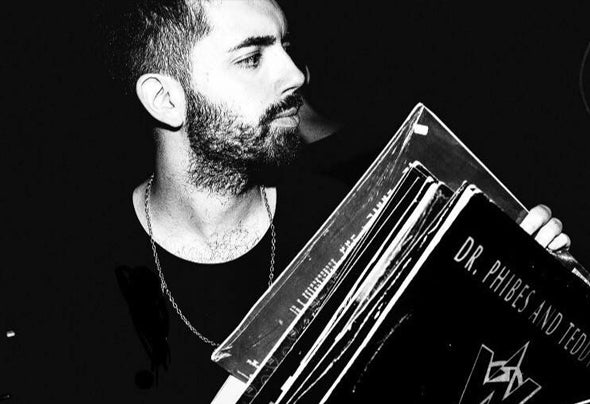 Francesco Di Marco, a.k.a. "fnKey", is an italian dj, producer and sound engineer.
In his 13 years experience in many clubs around Central Italy he shared the consolle with big names of underground music scene like Satoshi Tomiie, Carl Craig, Kenny Carpenter, Kerry Chandler, Reboot, Cesar Merveille, Coyu, Damian Lazarus, Cassy, Ilario Alicante, Lee Van Dowski, Luca Agnelli, Minimono, Herva, Ralf, Supernova and so on. 
Eclecticism, broad knowledge of music, sensitivity and deep passion bring Francesco to currently collect thousands of vinyl records of any musical genre. Graduation as professional Sound Engineer and audio/MIDI programmer at Saint Louis College Of Music in Rome has allowed him to work in recording studios with Luigi Lusini, one of the greatest italian names regarding Trance and Progressive House international scene, with whom he works with many local and international musicians like Buddhi Adikari from Sri Lanka. Francesco released music for KMS RECORDS, the historical Kevin Saunderson label; CHICAGO JAXX and UKR, jacking techno labels based in Chicago; Paris based ghetto label BOOTY CALL, home to dj Deeon and others legendary renowned artists from Dance Mania.
He joined NERVOUS RECORDS at the end of september 2016. fnKey's music has been supported and played by many renowned artists such as Boys Noize, Dave Clarke, Kevin Saunderson, Dj Deeon, Truncate, Dj Craze, Addison Groove, Don Rimini, Alex Neri, Dj Shiva aka Noncompliant that included Francesco's last track called "Like In The Good Old Days" in her Podcast 591 for Resident Advisor and so on... Lot of fnKey's music has been aired also by BBC Radio 1, Rinse France and Radar Radio London. 
In 2017 Francesco after almost one year of work experiences all around europe nally builds his own recording studio, 8 Hertz Audio.