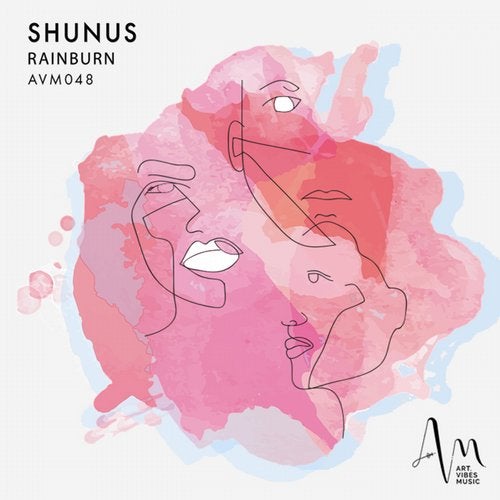 Shunus is a solo project by UK producer Shaun Lawes. With his first LP effort, Rainburn, he is pushing his sound forward with unique haunting vocals and hypnotic beats.

As always with the Cairo based artist, the sound design is precise and the sounds used, diverse. Field recordings and acoustic instruments merge seamlessly to build a refined listening experience throughout.

Out of the 8 tracks, 7 feature Shunus own vocals and lyrics. With his lyrics, he discusses ideas of tranquility and acceptance as a cure to the inner battles happening within. Remaining metaphorical, the lyrics are often used as an ambience rather than an upfront lead vocal as used in pop or rock'n 'roll.

Sleepwalking opens up the album with a mellow and organic mood. The piece slowly evolves from the dreamy ambience to a lovely chords progression supporting the vocal lines.

The song Tougher Times makes an exception to the ambience vocals with catchy and modern pop ones. With its melancholic guitar arpeggio, the song evolves from a laid-back ballad during the verse to a super groovy drop. Being the only downtempo track of Rainburn, this contrasted piece has everything to be a hit on the dancefloor.

Rainburn is one for the percussions lovers. Very much following the features of modern Afro-House, the track is positive and is just about euphoric. The marimba grooves and repetitive vocals lines take root in the heads and you might catch yourself singing along in no time.

Primal presents an organic and noisy soundscape. The tracks is clearly defined by Shunus' trademark electronic, distant and almost shamanic vocals. Oriental strings reveal their harmonies during the energetic and mighty instrumental drop. Synth lovers will also not be left on the side of the road as these appear discreetly to temper the rather dark atmosphere of Primal.

Never Felt has this circus vibe straight from the beginning. Reminiscent of early 60's garage bands, the soundscape is resolutely acid and groovy. Shunus' vocals are tastefully freakish and invites to go along and dive deep into the trip.

When You Were Young is a pathway between cultures; percussions from South America meet with eastern instruments and melodies.

With hypnotic arps and odd sounds, Endless stands out as a distinctive yet accessible and danceable track. Lots of sound effects and organic texture complement the otherwise all-electronic beat.

This Is The End is the only ambient piece of the album. Featuring ethereal pads and dreamy piano sounds as well as repetitive trance-inducing guitar riff, this complex sound field is made to get lost into.

While most of the album remains dancefloor friendly, the precise sound design and organic textures make it mandatory to have multiple listens with headphones on.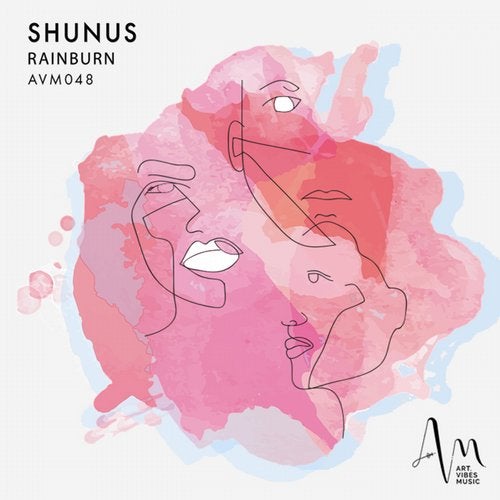 Release
Rainburn