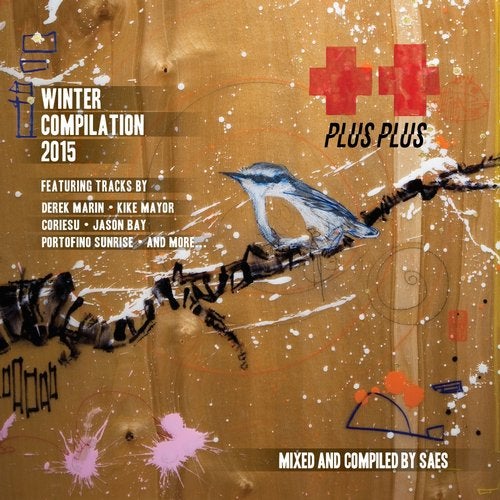 Release Date

2015-03-31

Label

Plus Plus

Catalog

PLUSVA002
Plus Plus is back with their 2nd VA comp-- Winter Compilation 2015 --this time compiled and mixed by label newcomer SAES. Hailing all the way from the east coast of the US, SAES has gathered a collection of tunes that feed off of each other. Bold, chunky beats are at the heart of this compilation, focusing on creating those late night dubbed out vibes that are usually reserved for those word of mouth warehouse parties that you wish you were invited to. Fortunately for us, SAES and crew have been kind enough to grant us a glimpse into their world, a world filled with dark rooms, powerful grooves and a crowd's goal to dance their fears away until sunrise.

SAES opens the compilation with minimalistic grooves by the man known as Rawness. "Mepar" is as stripped down as they come. Dubbed out chords play along with a lively kick groove to create a hypnotic trance that set's the pace of the compilation from the start. Following in Rawness' steps is St. Xose, who's "Green Glitz" creates a more subdued and inviting atmosphere with a laid back, 4/4 groove and gentle keys underneath. St. Xose demonstrates this crew's philosophy of doing more with less to perfection.

Dave Turk & Mike Terra start to warm things up a bit with "Rhuckiz". Right away you notice the heavier kick and the shaker, laying a solid foundation to build upon right off the bat. A rubbery,  acid-esque bassline makes its way into the track and from there it builds and builds on itself, introducing filtered chords and vocal cuts to great effect, without ever going over the top. Dave & Mike definitely leave you wanting more while still amping you up for what's to come. Up to this point , the tracks have been more focused on warm, organic grooves, Rheostat turns that all on it's head. While still drawing from a similar sound palette, "La Nuit se Léve" has it's roots firmly grounded in dub techno. Evolving chords wash over you with a thick warm bassline riding underneath.

Noble strips it back down with "Manhattan Minimal". A large, cavernous groove creates a unique space with a shimmering synth line running over top creating a welcoming juxtaposition. The track builds and mutates, inviting you to join the dance floor. Jason Bay follows Noble with "Hot & Bothered". Centered around glistening guitars and classic drum machines, Jason brings in a bit of funk to the compilation while still staying true to the crews vision. Kicking up the funk even more, Derek Marin's "Double Up" is perfect for those sweaty late night affairs. Featuring the sultry vocals of Hollistic and a funky bassline that would make George Clinton envious, "Double Up" is laid back enough to function as an early opener and yet bold enough to stand on it's own when played to a packed dance floor.

Llieno brings us down the homestretch, taking us back to basics with "Ill Sono". Llieno proved that all you need to work a dance floor is a chunky groove, crisp highs and a deep, throbbing bassline--all brought together in a smart arrangement. "Ill Sono" is definitely the sleeper of the bunch, primed to crush any dance floor. The clock reads 4am now, and the crowd just can't get enough, so what is the one to play? SAES & Coriesu's "It Be Like That" is exactly the kind of track you'd expect with its sub baselines, monolithic grooves and smart vocal cuts. "Be Like That" is as timeless as they come, not falling into any trends, just focused on getting you lost in the moment. Next, Rheostat teams up with Reezak on "Renaissance". A big, boomy kick is front and center with soft atmospherics swirling around, pulling you into the vibe. Where as "It Be Like That" built a monolithic groove with the bare minimum, "Renaissance" has a full wall of sound that envelops you while never being too aggressive or harsh.

Mario Polanco starts to bring us back with "That Ain't Harlem". A lo-fi, sample-esque drum groove is front and center, harkening back to those classic Chicago house records from days gone by. Throwback vocal cuts and a funk inspired bassline give the track it's hook that will leave you moving and dancing. Kike Mayor's "Tides" is the perfect contrast to "That Ain't Harlem". Clean, crisp drums and soft chords lock us in while maintaining the groove and the drive. Federico Coppi's "Matrix" is massive right off the bat. Big, 808 inspired kicks greet us from the onset, creating a fun broken groove that you can't help but nod your head to. Dubbed out synth hits punctuate the arrangement, leaving the drums room to breath and work their magic.

The privilege of closing out the compilation is reserved for the man know as Portofino Sunrise. "Paraggi Bay" is the ying to every other tracks yang. Bright and upbeat, the chords automatically have you drawn in while the infectious drum groove keeps you moving. Portofino Sunrise has created a bassline that is alive and moving, accompanying the dubbed out keys to create a powerful and emotional moment, perfect for ending the night on a high note.

SAES and his crew have given us a glimpse into their world, one full of moody, stripped down grooves that are built on a foundation of bringing people together to dance and share in those moments that you can't create by yourself. This release is reserved for those moments that can only come from stepping outside of your comfort zone and being part of something that is greater than the sum of it's parts.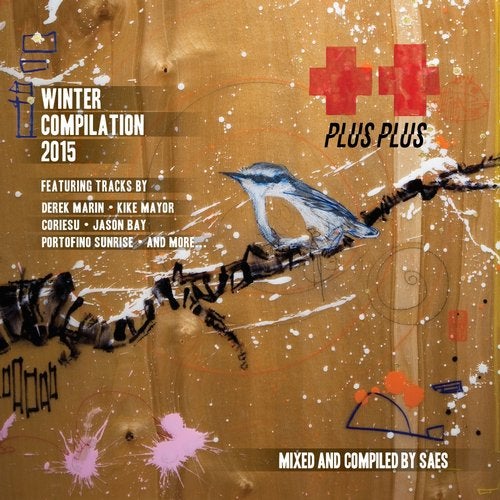 Release
Plus Plus Winter Compilation 2015
Various Artists

Release Date

2015-03-31

Label

Plus Plus

Catalog

PLUSVA002