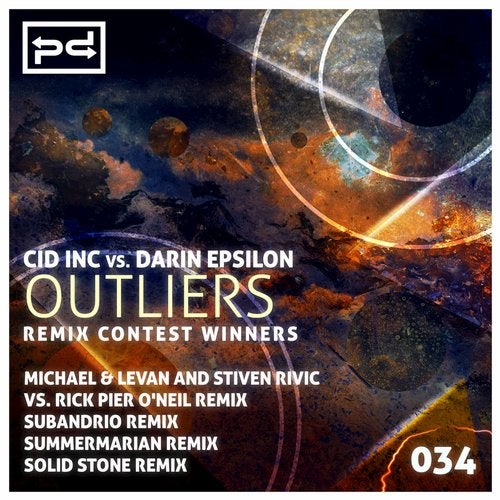 The 34th release on Perspectives Digital showcases the winning entries from the label's first ever remix competition. Announced in April 2015, the contest gave hopeful producers a chance to remix the imprint's most critically acclaimed and best-selling track, 'Outliers' by Cid Inc and label boss Darin Epsilon. The competition was a huge success receiving well over 250 entries from artists all over the world. Michael & Levan and Stiven Rivic vs. Rick Pier O'Neil were announced as the grand prize winners after an arduous judging process, with Subandrio, SummerMarian, and Solid Stone receiving the runner-up spots.

The combination of Michael & Levan and Stiven's unique design qualities with Rick's time-tested club sensibilities were just a notch above the rest of the competition. The compelling story unfolded over eight minutes and ultimately won the judges over. It didn't hurt that the remix received a huge response from Beatport's online community either. The tough rolling grooves, immaculate textures, and poignant themes pushed the sonic envelope higher, while great use of the vocal elements added a classy reference to the original.

The first runner-up spot was awarded to Subandrio, who is making his second appearance on Perspectives. The Dubai based producer's track 'Twisted Dimension' was included in the WMC Sampler earlier this year, and his cutting-edge sound has been making waves in the underground ever since. Subandrio's interpretation stayed true to the heady vibe of the original, and its percussive energy and twisted lines along with a haunting retouch of the vocals made for an amazing vibe. A top notch interpretation from a future star.

The second runner-up spot was awarded to SummerMarian, who is making his debut appearance on the imprint. Hailing from the music hotbed of Argentina, his groovy, melodic approach to 'Outliers' was refreshing and proved to be one of the most unique entries in the competition. Its emotive harmonies, energetic drive, and subtle hooks were a breath of fresh air in a sea of like-minded remixes. A smooth and effortless flow from start to finish made it a pleasure to listen to.

The third and final runner-up spot was awarded to Solid Stone, who is also making his first appearance. Canadian producer Elias Barouche aka Solid Stone is already quite accomplished with a discography that includes releases on Armada Music, Coldharbour Recordings, and Perfecto Records. His interpretation of 'Outliers' stood out from the pack with its boundless energy and pristine production. One of the highlights was a carefully executed and spine-tingling break. The minute and a half build was filled with electricity, eventually culminating with a sheet of white noise and churning acid lines delivering what is sure to be a magical moment on the dancefloor.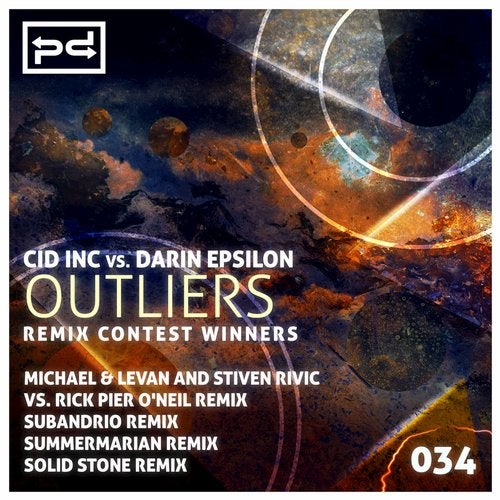 Release
Outliers (Remix Contest Winners)